by Brandi Savitt – March 25, 2011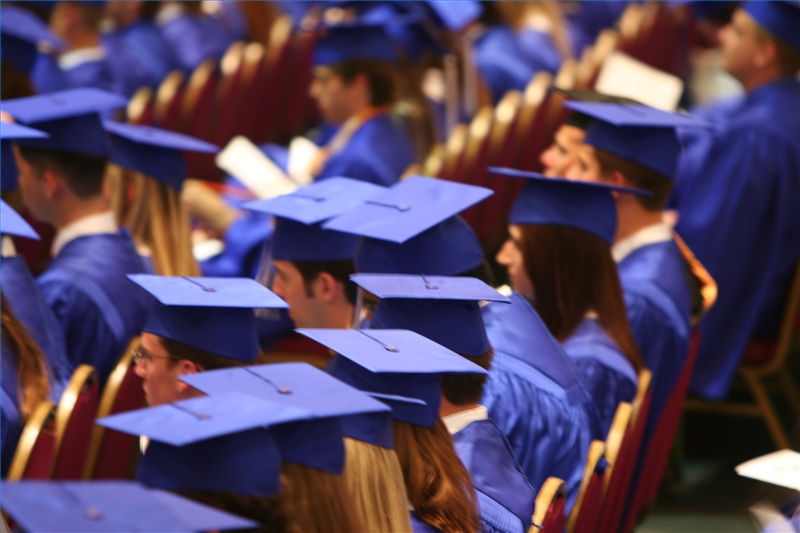 The Costs of Higher Education
Are you stressing out that you haven't started saving for your two-year old's medical school yet?  Well, besides facing the fact that your baby may grow up and reject your grand plans, you have a few other things to consider before you start saving for your kids' higher education.  Lucky for you, there are tons of resources out there that discuss the best ways to save for college.  And while most parents dream of being able to pay for their kids college degree – debt free – the reality is, attending college is increasingly and OUTRAGEOUSLY expensive.  So, before you start saving for your little one's future – do YOUR homework!
How Much Will You Need to Save?
According to The College Board®,   the 2010-2011 tuition increase was 4.5 percent at private colleges, and 7.9 percent at public universities, bringing the cost of the average tuition of a four year private university to $35,000 per year, and the average tuition for a four year public school up to $9,000.  Keep in mind, these figures don't even include other student costs like: room & board, books, supplies, equipment, and transportation – so you can only imagine what the whole college experience will actually cost you by the time your kids are ready to leave the nest?!  -At these rates, sending three kids to a private four year university in fifteen years could cost you close to a $1 million bucks!
Start Saving Now
Obviously, the younger your kids are – and the sooner you start saving – the more money you will be able to amass to help them out by the time they head off to school.  The key to saving, however, is to pick the best investment plan that is right for you and your family now and will yield the best result for your kids in the future.
College Calculator
To get an idea of what it's going to take to save enough cash- in enough time- check out the Dollar Times College Calculator!
Don't Sacrifice Your Retirement Savings
Before you start racing to contribute all of your disposable income into your children's futures, remember- you CANNOT take out a loan for your own retirement.  And while avoiding student loans would be nice, not having enough for your golden years is NOT the solution.  There are many more options for college funding than there will ever be for retirement, so make sure you don't sacrifice your future in the process of wanting to help your kids!
Get Tax Breaks with a 529 Savings Plan
According to the College Savings Plans Network, a 529 plan is a tax-advantaged investment plan designed to encourage saving for the future higher education expenses of a designated beneficiary (typically one's child or grandchild). The plans are named after Section 529 of the Internal Revenue Code and are administered by state agencies and organizations.
A 529 is an excellent option for families that are starting their savings plans early on.  All withdrawals from 529 plans for qualified education expenses will remain free from federal income tax! Many states mirror the federal tax advantages for 529 plans by offering state tax-deferred growth and tax-free withdrawals for qualified higher education expenses.
An added bonus, qualified withdrawals are now free of federal tax and most plans let you save in excess of $200,000 per beneficiary. Plus, there are no income limitations or age restrictions, which means you can start a 529 no matter how much you make or how old your beneficiary is.
|
Print
Pages: 1 2