by Bill Schmick – March 30, 2011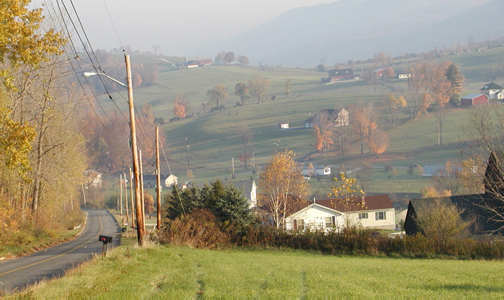 Change Your Priorities, Reinvent Your Life
Sometimes I look at my wife, Barbara, and wonder how we ever got here. We gave up our high-powered jobs in New York City for life in bucolic Berkshire Country, MA. But this is not another story of inn keeping, goat herding or yoga teaching.
We happen to be in the money management business. That is, we invest people's money, give them financial advice and more often than not, go skiing, kayaking and generally enjoy the great outdoors with our clients who live close by!
Finding the Balance
Ours is a good life that melds the best of both worlds. We are still in touch with the world of Wall Street and, in my wife's case, event planning, but with a job that requires less than a ten minute commute to work, not counting the occasional delay when deer or wild turkeys go jay walking…
Taking Off the Golden Handcuffs
So why did we give up those six-figure jobs, the swank apartment in Manhattan, the shows, restaurants and endless parties? Well for one thing, we were too busy working to enjoy any of those attributes. We were in the air more often than on the ground. We needed an appointment book just to meet for a quick dinner, and our lifestyle threatened to sink our marriage.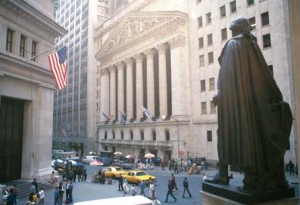 After decades of this kind of life, we both desired a change. We elected to put our relationship above corporate cultures and moved to the country with our eyes wide open.
Make no mistake; it took a lot of effort, patience and determination to arrive at our destination. There were times when we were both scared to death that we wouldn't make it. At first, Barbara and I took huge pay cuts and were forced to drive hours each day on dangerous mountain roads simply to stay employed.  But slowly we learned that there were opportunities that we had at first ignored or simply failed to understand…
What Do You Want to be When You Grow Up?
Back in the day, I was a pretty good journalist before going back to get my MBA in finance. I began writing financial columns for a local newspaper. Barbara, who had a background in photography and event planning, worked in consulting but also worked as a photographer in her spare time.
Money management seemed a natural fit with over 28 years experience on Wall Street.  But where would I find the clients in this gentle backwash?
Finding Treasures in Your Own Backyard
The Berkshires, I discovered, has for years been a bucolic haven for the rich and famous. And now that this elite Boomer generation is beginning to retire, they are settling down in their weekend mansions year round (or at least until the snows set in).  Luckily for me, it also turns out the wealthy like their money managers close by…
With a little effort and my financial background I soon found several situations that appealed to me.  It took a job or two before I settled in at my present firm, Berkshire Money Management, a family-owned firm that has a great track record and even better people.  It also just happened to need an office manager/event planner/marketer… Who better to fulfill that roll then my wife, who, it so happened was also in between jobs!
|
Print
Pages: 1 2