Article Contributed by Bill Schmick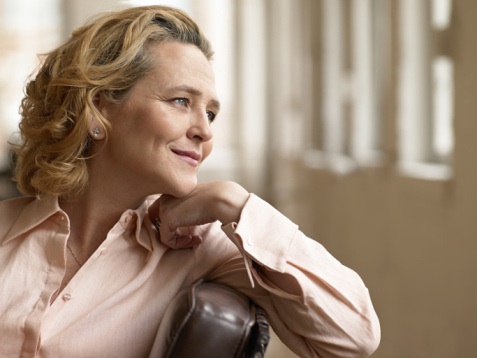 No matter if you are a baby boomer or not – we all have a lot to learn from the financial realities of the boomer generation!  Our fabulous friend Bill Schmick of Berkshire Money Management (and the blog 'A Few Dollars More') explains some of the specific financial realities women face when trying to plan for retirement – and how we can better prepare ourselves to be secure down the road!
Learning from the Baby Boomer Generation
This year, women – especially women in their fifties and up – will control the lion's share of America's privately-owned wealth.  That should be good news to most boomer women, but good news is sometimes deceiving…
For example, according to the National Center for Women and Retirement Research,  nine out of  ten women will be alone and responsible for their own finances at some point in their lives, and 75% of women will be divorced or widowed by age 56!  Unfortunately, many middle-aged women are ill-prepared for the financial downside of these circumstances.
The Sandwich Dilemma
Some of the financial challenges women face today are unique to Baby Boomers. There is what is called the "sandwich" dilemma.  Men and women of my age (I'm 60) face the prospect of supporting children far longer than in the past. Our children are carrying an increasing amount of college debt while at the same time earning less in real wages then we did at their age.  As a result, it is taking kids longer to become financially independent and leave the homestead.  For single, divorced or widowed women having to face their own retirement issues, this can be an enormous burden.
The Golden Years?
The flip side of that coin is aging parents: those whose golden years have been marred by the twin catastrophes of failing to save enough for retirement and health care insurance that is woefully inadequate for their needs.  Although taking care of parents is nothing new for middle-aged women, parents live longer today, and keeping them alive is a lot more expensive.
Crunch Time
As a result, whether you're a mom, daughter – or both – under these circumstances, statistics show it is YOU who will bear the brunt of support at this critical time – when what you should be concentrating on is saving for your own retirement. Instead, Boomer women find both their financial and emotional resources devoted to their roles as parent and/or child. These additional duties can have a substantial impact on their work lives and careers. They may need to quit their job or work part-time in order to manage their care-giving responsibilities which further reduce their ability to save, and qualify for, health care and other benefits.
At A Coverage Crossroads
And speaking of health care coverage, a middle-aged woman who loses or leaves her job (either because of an aging parent or to join her older husband in retirement) can have a difficult time finding coverage again.  Consider too that health insurance in this country is largely employer-based.  How many women are insured right now by their older husband's employer? Once he retires at age 65, he's eligible for Medicare, but what about you?
The same situation applies to single women under age 65 who, for whatever reasons, retire early.  At the very time your health care needs will be increasing, you'll have no coverage.  And as we all know, health care costs are high and still climbing. It is not surprising that, on average, older women spend 20% of their income on medical expenses. Since they normally live longer then men, those costs could bankrupt the female Boomer. It is one of the reasons that 87% of poverty stricken elderly Americans are women!
|
Print
Pages: 1 2