by Stephanie Berenbaum – April 8, 2011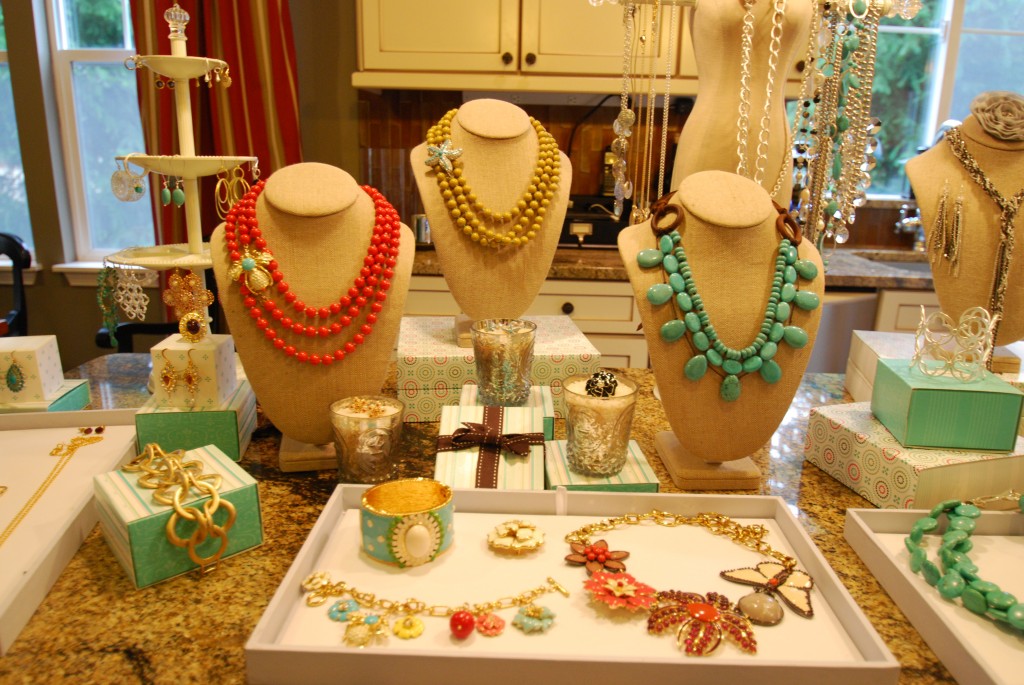 Make Extra Cash, Shop & Save
Remember the Tupperware parties our moms used to go to?  Well, a new generation of private, in-home shopping parties has snared my interest.  Granted, I am a little bit old-school to begin with, but these soirees actually do appeal to the modern woman!
In the past few months I have been invited to several parties for clothing and jewelry lines – fun wine and cheese events all in the privacy of a friend's home.  Honestly, I just went to get out of the house and hang out with my friends – but then it dawned on me, there was actually a Fab & Fru aspect to all this shopping!
Home-Based Careers
Last night, I attended a Stella and Dot jewelry fest at a friend's house, and I came home very intrigued (not to mention be-jeweled) about this new generation of in-home shopping careers. According to their website, Stella & Dot is the modern home-based career that your mother never had.  They claim to have put the power of e-commerce, social networking and personal service behind an irresistible jewelry line.  It's the next big opportunity for our era. Think- making money by just getting together with girlfriends…  Sounds pretty good right? So. what is actually involved?
The Consultant
The representative who actually works for one of these in-home shopping companies is generally called the 'consultant' or 'stylist'.  The incentive is that as a rep for these firms, you make a percentage of the profits of the product sold at a given party.  It's empowering because obviously the more parties you do the more potential there is to make money!
The Hostess
So, where do all these parties take place? That's where the role of hostess comes in!  The hostess actually has the event in her home, and the company rep joins her, bringing product for your guests to try, along with her styling skills.  So what's in it for the hostess?  Depending on the amount of money spent, the hostess gets varying amounts of FREE product in addition, usually, to more items at a hefty discount!
Start Up Costs
What are the start up costs involved?  This varies greatly by company, but for Stella and Dot they feature a $199 start up fee on their site which includes business supplies and training, $350 of free jewelry and 50% off samples.  As the Stella consultant told me last night, she get to choose which pieces to purchase as sample pieces, so you can really tailor what you display to your crowd.
Deal…Or No Deal?
It goes without saying (though of course we'll say it anyway) that none of this is a good deal if you are buying things you don't really want or need. And in this case, since we're talking jewelry, believe me we're using the term 'need' loosely… But – if you are looking for a fun way to make extra income or add to your personal stash, consulting or hosting an in-home shopping party, could be just what the fashion doctor ordered!
|
Print