by Brandi Savitt – April 28, 2011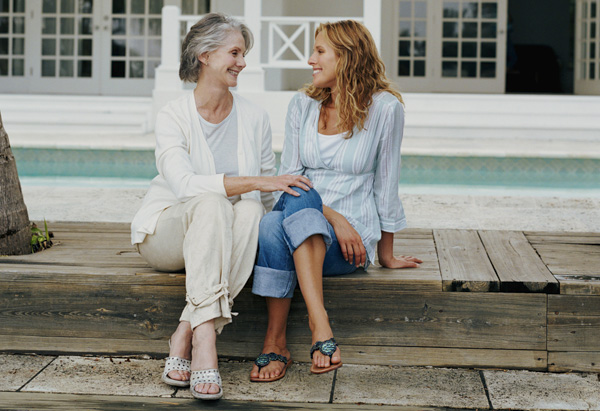 Six Fab & Fru Picks for Under $40
Heads up all you sons, daughters & dads!  You have just over a week to get something thoughtful for the best Mom you know, and get it delivered to her on time!  Don't worry, we're gonna make it easy for you: Our resident Moms have hand selected their top under $40 picks!
You Can Never Go Wrong with Flowers!
Pro Flowers is offering up to 50% off all Mother's Day flowers and gifts, but their spring tulips are particularly spectacular. Get 30 Rainbow colored tulips for $39.97 or 20, for $29.99!
For the Gardener Who Has Everything
Aromatherapy Growing Kit
Exclusively from Red Envelope, this chic trio of potted chamomile, lavender and lemon balm will soothe her spirit and satisfy her green thumb – for $34.95.   For your reference, it's item #25719982!
For the Forgetful Jewelry Lover:
Baby Elephant Ring Holder
Also from Red Envelope, this elegant silver-plated elephant ring holder (Item #25719982 for $29.95) will help her always remember where she put her rings. The artfully designed elephant will make a delightful addition to her bathroom sink or bedside table.  And if you Dads are feeling like taking it up a notch, you can always put a new ring on the little guys trunk!
For the Nostalgic Traveler:
Set of 4 Stone Coasters w/ Maps of Her Favorite Cities
Want to give Mom something different yet meaningful?  For just $25, these handcrafted coasters on Esty.com are made with maps of her most favorite destinations, places she's lived, your honeymoon, your family's heritage, or any other areas that hold a meaningful place in your heart. Call up NOW to make sure you get your custom order in on time for the big day!
Give Her Something That's One of a Kind:
Vintage Spoon Bracelets
Want to give Mom something unique?  This is just the thing!  Also on Esty.com, and also for just $25, these fabulous bracelets are made from vintage silver plated spoons! Selected and created by the designer, each bracelet is then cut, drilled, filed and polished by hand.
From Dad Only!
Want to make your woman feel beautiful while you're serving her breakfast in bed? Check out this incredibly comfortable but super sexy Nightie from Victoria Secret for just $24.95!  We promise, she won't think you bought it just for you….
Free Advice From Fab & Fru
You know what they say – the best things in life are free. No matter what your budget is, the best gift you can give any mom – aside from a little time to herself – is a heartfelt thanks and acknowledgment for all she does – believe us, it's a freebie that's truly priceless!
|
Print