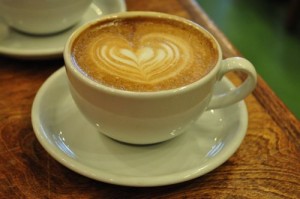 Our friend Jamie loves going out for her daily cappuccino, but she doesn't love the price tag!  In effort to get her caffeine fix for less, Jaime devised a new creative ordering plan…
She revealed to us that when she goes to a local coffee house to get some work done, instead of ordering a cappuccino, she orders a regular drip coffee, and then once she sits down, asks one of the busboys for a little steamed milk 'on the side'.  This way she is only charged for a drip coffee and can sort of piece together her own version of a cappuccino for a fraction of the cost.
Is Jaime's the ultimate frugal orderer, or is she just plain cheap?  Tell us what you think?!
|
Print