by Brandi Savitt – May 12, 2011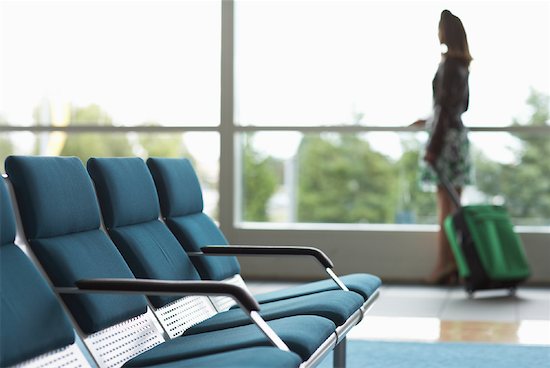 The Trap of Hidden Airline Fees
On the last few domestic flights I've taken,  I've noticed an annoying new trend on United/Continental Airlines when I've gone to book my seat online.  Somehow, every time, there only seems to be middle seats available in the back of the plane…?!
The first time it happened, I had booked my flight a little last minute, and to avoid sitting crammed like a sardine next to the toilets for three hours, I immediately purchased the United's Economy Plus upgrade offer for $44 that flashed on my screen.  However, when the same scenario happened again, and then again, I realized that it wasn't that I had bad luck, but rather, not only were the first ten or so rows in the economy cabin now deemed Economy Plus seating,  the airline also seemed to be holding some of the better economy seats until the day of the flight -  all to coerce travelers into paying for a better seat ahead of time!
For Better & For Worse
I must say, having the choice to upgrade to a more comfortable seat doesn't totally bother me. But when I've booked a $300+ ticket four weeks in advance, and the only way to get a confirmed aisle or window seat is to pay almost $50 bucks more- well that's just simply outrageous!
Budgeting for Extra Fees
From extra charges for food and movies, to checked baggage fees, extra costs for better economy seating, co-pays for redeeming award points, and an extra fee for priority boarding, you could easily double the cost of your domestic ticket by the time you land back home.  To avoid spending potentially hundreds more on unplanned expenses, be strategic when budgeting for your next trip and plan ahead. If you can, only bring a carry on and always pack your own snacks.  And if you DO want to add any additional perks to your flight, make sure you've set aside the funds to cover the costs!
Resources to Help You Plan Your Flight
We found several super handy online resources that are a must to consult before you book your next flight!
Most Up-to-Date Extra Fee Comparison Chart
How to Use Frequent Flyer Miles
Do Your Homework When Choosing an Airline
Most travelers out there fall into one of two camps.  Either you are a loyalist who tries only to fly your preferred airline so you can accumulate the most miles possible while working to the highest elite status possible, or you're like the rest of us and shop for the cheapest flight. But no matter how much you travel, gaining an understanding of how and what different airlines charge for extra services, and learning about their company policies, is key to preparing for how much your trip will actually cost you in the end.
|
Print
Pages: 1 2