by Brandi Savitt – May , 2011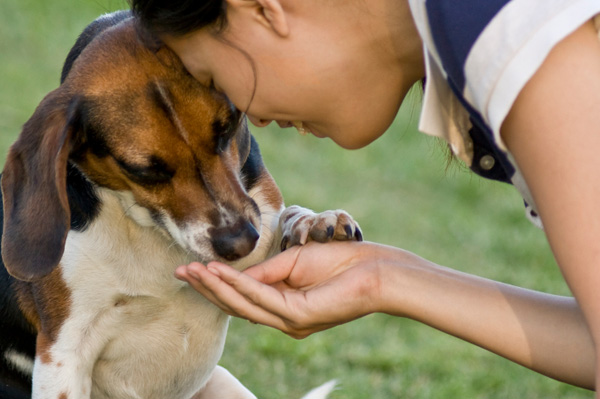 How to Find the Best Prices & Value
Did you know that 39% of U.S. households have at least one dog, and 33% have at least one cat!  That means, according to the 2009-10 survey conducted by the American Pet Products Manufacturers Association, 72% of all Americans are spending serious cash on feeding their furry friends – and that stat just accounts for dogs and cats!
So, for all you pet owners out there searching for a way to cut what you spend on pet food, here are five Fab & Fru ways to help you save some cash without cutting back on quality!
Choosing the Right Food
All pet owners know that it can costs thousands of dollars a year to keep your dog or cat healthy.  And while food is a major part of that expense, it may not be the wisest choice to feed your pet the cheapest, lowest quality food out there just to save money in the short term.
Think about it…  If you are what you eat, so are our pets. Therefore, it only makes sense to learn how to read the ingredients list before choosing a brand of pet food, and asking your vet if the food you buy fulfills the nutrients your animal needs keep them healthy and strong.  By choosing to spend more up front on a higher quality food, you may save in the long run by making fewer visits to the vet and improving the quality of life & longevity of your pet.
Buy in Bulk
Living in the city, I am constantly running to the pet store or deli for a couple of cans of cat food to tide me over until I can do a bigger shopping on the weekend.  While the ability to stop at the store at 11pm is a major convenience, it is also a huge waste of money!  Buying pet food in bulk can save you significant dollars.  But before you take the time to really stock up, make sure that your pet LIKES the food your buying.  As always, the key to buying in bulk is actually using what you buy!
Shopping for Deals at Pet Stores
While shopping at the big box pet stores like PetCo and Pet Smart may be the most convenient choice for you, they may not always offer the best deals in store, and they may not carry the brand you want.  Check to see what brands your local pet store carries, and ask them what their deals are if you buy in bulk.  One of the perks of supporting local business is to be able to talk with the owner or manager every time you go into the store.  Not only can they provide a wealth of personalized information, you can ask them to order the brand you want, and often get a much better deal than at the bigger chains.
The Value of Target & Walmart
If you tend to always buy your pet food at the grocery store, start stocking up during a Target or Walmart trip instead.  While neither of these stores typically carry the higher-end brands, their prices are 20% lower than grocery store prices according to the April 2011 issue of ShopSmart magazine!
|
Print
Pages: 1 2