by Brandi Savitt – June 27, 2011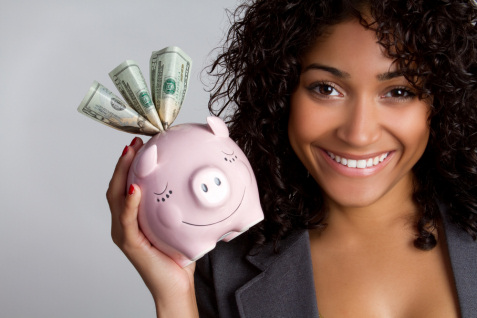 Moonlight Your Way into More Money
Are you looking for a way to make some extra cash on the side that won't interfere with your day job or taking care of the kids?  Well, we've been talking with some of our savvy friends to see how they've turned a bad economy into a positive cash flow.  Here are their Fab & Fru tips to help you get your money making wheels in motion!
Teach a Class at the Community College
Before she left her job to raise her two kids, Janet was a successful intellectual property lawyer with a specialty in New Media and online content.  Not wanting to work part time at a firm, Janet approached the local college and pitched teaching a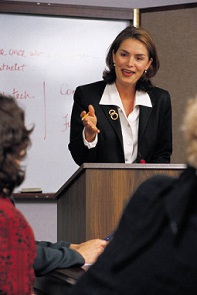 copyright law class to their New Media students.  Sold!  Although the pay is no where near her hourly rate, Janet now teaches two evenings a week, earns a few thousand dollars per semester and loves it.  Not only is she bringing in some extra cash while getting to spend time with her family, she is also able to get health insurance for the whole family through the school.
So, if you've been successful in your field and have the credentials to prove it, call up your local college and see if they are looking for lecturers in your area of expertise.  Many schools look for teachers that are not just academics but who also have hands on professional experience.  You never know… if you pitch an interesting class, you may soon be on your way to giving lectures all over town!
Sell Your Stuff
Whether it's starting your own store on eBay by selling your old book collection, selling your crafts on Etsy, or registering with shutterstock.com to license your photographs for $.25-$28, we know several woman who have successfully supplemented their income by getting smart and selling online!
Become a Tutor for Adults
Are you good at explaining things?  Do you have the patience of a saint?  Our friend, graphic designer friend Andi is a master at the software programs Photoshop and InDesign.  To make extra money on the weekends, Andi now gives private tutor sessions to college students and adults who want to learn how to master the programs.   At $50 an hour, Andi is now pulling in an extra $200 extra a week!
Whether it's teaching English, helping adults pass the GRE, or teaching quilting to a mommy group, think about what you're good at, and let people know you're available to tutor!
Join a Focus Group & Take a Survey
Do you have an opinion you'd like to share?  Well, why not get paid for it!  Our friend Sara makes a couple of hundred extra bucks a month by filling out online surveys and joining focus groups.   She says there are many online focus group and survey companies out there representing companies who need to get the honest opinion of their potential customers, and many of them PAY you to participate.  Sara warns though, while this is a great way to make extra cash, you do need to vet each site before moving signing up!
Rent Out Your Parking Space
If you live in an urban area and have an extra garage or parking space – RENT IT OUT!  There are tons of people who don't want to park there car on the street and would pay BIG for a safe, dry and convenient spot.  Our friend Michelle lives in a brownstone in Brooklyn, and rents her small one car garage out for $375 a month!
Do you or your friends have a Fab & Fru way to supplement your income?  We want to hear from you!
|
Print