by Stephanie Berenbaum – June 6, 2011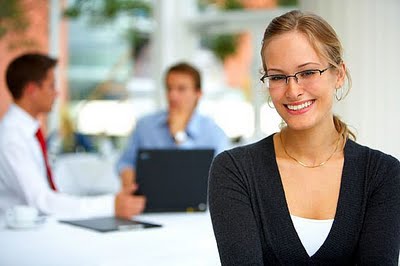 Want To Be Your Own Boss?

Considering leaving your corporate job and starting your own business? Then this advice is for YOU.  Our friend Linda Descano, President and COO of Women and Co. recently interviewed a bunch of female entrepreneurs (including yours truly) about what it's really like to venture out on your own!
Chances are you probably have quite a few girlfriends who have made the leap (or are trying to make the leap) from executive to entrepreneur.  And, as we've all probably experienced, female intuition kicks in loud and clear when you are ready for a major life change…  Or, to be truthful, sometimes our friends' intuition kicks in even before our own…
My Own Story
I was beyond burned out at one job in particular, when my friend Melissa pulled me aside and told me that when she saw me I seemed so stressed out she didn't know if I was going to laugh or cry.  And to be honest… neither did I!  Like so many of us, I was ready for a major change, and was intrigued by the idea of starting my own business… but had no clue what that really meant.
Women Business Owners on the Rise
As you may have guessed, starting your own business is not without major challenges, stresses and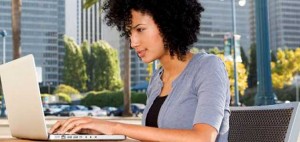 hair pulling moments that might just make days at your corporate job seem like a walk in the park!  But, apparently the trials and tribulations of venturing out on our own aren't stopping us.   According to a U.S. Department of Commerce report, between 1997 and 2007, the number of women-owned businesses grew by 44 percent.  That's twice as fast as men-owned firms!
Linda's Starting 7
There is so much advice to give to a budding entrepreneur – but who has the time?  Luckily for us, Linda Descano has whittled down the best advice from her many conversations with female entrepreneurs … into 7 tips.  We think Linda's "starting 7″ are great points to help get your head on straight when thinking about jumping ship:
1. Do It for the Right Reason
It's important to be real with yourself about WHY you want to start a business, and to ask yourself whether your passion can withstand a reality that may not always be all roses both financially and emotionally.  So many of the women Linda sat down with affirmed that their primary motivation wasn't power or to get rich.  Although money and power eventually came for many of the entrepreneurs, it was often only after a long rocky road of financial ups and downs .
2. Understand the Level of Commitment Required
Forget about nine to five and be prepared to work at all hours.  As many of the entrepreneurs testified, starting your own business is like giving birth.  You may love your baby, but be prepared to work 24/7!
3. Examine Your "Fit."
Do a personal deep dive to examine what has made you successful in your current field and whether those traits are aligned with those shared by successful entrepreneurs. Before taking the leap into launching your own company, consider reading what other entrepreneurs have to say about their own business journeys – a great place to start is in Women and Co's Entrepreneurial Insights Gallery.
|
Print
Pages: 1 2