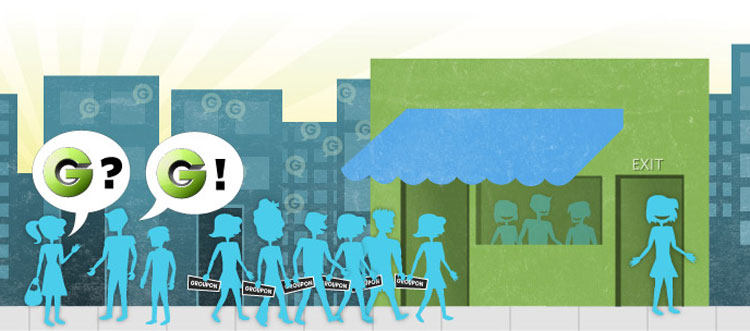 NOT A MEMBER OF GROUPON YET?  GET SERIOUS DEALS ON NEW THINGS TO DO IN YOUR CITY!
Take Advantage Of Groupon's Daily Deals & Pass Them Along To Your Friends!

Groupon features a daily deal on the best stuff to do, see, eat, and buy in YOUR city and in over 43 countries. With so many options of things to do for the city dweller, sometimes the easiest thing is to go to a familiar restaurant, or just stay at home and watch a movie.   As a result, you miss out on trying all the cool things your town has to offer.  But by focusing on one good or service each day, Groupon makes it simple!
HERE'S HOW IT WORKS:
Get it: Check your email, Facebook or Twitter feeds for daily deals on cool local businesses.
Share it: Pass along deals to your friends by email or broadcast them to your social networks.
Enjoy it: Print the voucher or bring it up on your mobile device, then present it at the business to get your deal.
SIGN UP NOW for the Fab & Fru's daily newsletter, and you will receive fabulous deals like this EVERY WEEK!
|
Print