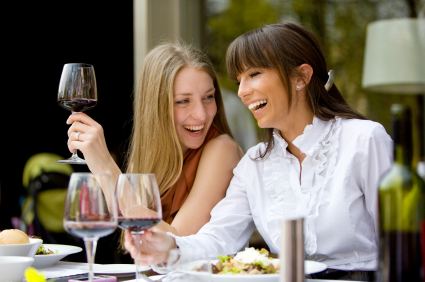 Last week, Nora scored a $30 Groupon to her favorite Greek restaurant for just $15! Knowing how much her friend Kristi also loves Greek food, Nora invited her out for a night on the town.  Between a bottle of wine and dinner, their meal totaled $75, but with the Groupon it was just $45 bucks!
Kristi put her card down to split the bill, but when Nora got home she realized that Kristi should have also chipped in for the original $15 cost of the Groupon itself.  Knowing it was just an oversight, Nora emailed Kristi to let her know the mistake they had both made.  Embarrassed, Kristi immediately responded that she was sorry, but she had assumed that the Groupon portion was Nora's treat.  But to remedy the situation, Kristi told Nora she owed her a glass of wine…
What is the proper etiquette when someone invites you to partake in their Groupon special?  Was Nora cheap for expecting Kristi to pay for the original discount – after the fact – or was Kristi cheap for not offering?
Tell us what you think!
|
Print