by Brandi Savitt – July 20, 2011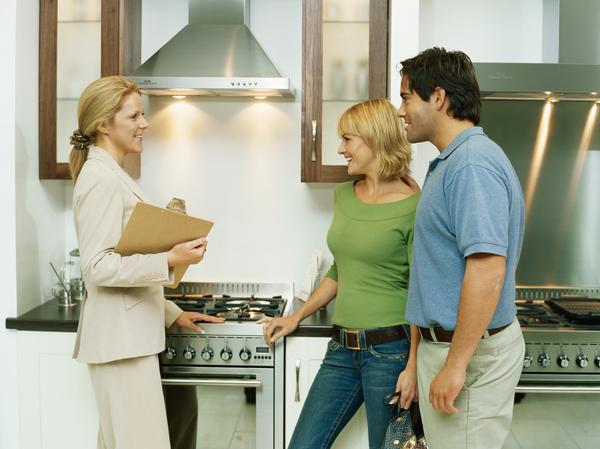 Protect Your Wallet, Not Your Appliances
Are you in the market for a new computer, TV, refrigerator, dishwasher, or other home appliance?  Laying out hundreds, if not thousands of dollars for the latest modern convenience is always pressure-filled.  Are you buying the best brand?  Are you getting the best deal?  And what if it breaks the second the limited warranty is up?  Then what?  How will you ever afford to replace it?!
It is these doubts and fears that retailers and manufacturers hope to play on when they offer to sell you an extended warranty.  And believe me, it works!  More times than not, when I've made a major purchase in the past, I've calmed all of the 'what if demons' screaming inside my head by purchasing additional protection. But in reality – I've NEVER used any of my extended warranties!
Of course, protecting your investment should be priority number one, but what do the experts say?  Does paying more up front actually pay off in the end?
The Big Business of Warranties
It's no secret that stores are in the business of making money, and sales folks work off commission.  Their job is to encourage you to spend money.  If they can convince you to buy an additional product -like an extended warranty- that may or may not protect you down the line, they will make more money on you RIGHT NOW. In essence, they are hedging their bets on how long their product will last, and the likelihood that it will outlast the warranty is extremely high.  CBS Consumer Correspondent Susan Koeppen reports, "Stores bring in $15 billion a year selling extended warranties, so it's great business for them. It might not be so good for you…"
According to Consumer Reports
Consumer Reports also recommends that you save your cash and skip buying additional protection.
Here's why:
Appliances usually don't break during their warranty period – which is typically three years.  For example, our appliance-repair-history data have shown that the likelihood your gas range will need repair in the first three years is less than one in five.
When breakdowns occur within the extended-warranty period, the average cost of repairing the appliance is not much more than the average price paid for the warranty.
Extended warranties often contain loopholes, such as not covering problems caused by normal wear and tear.
|
Print
Pages: 1 2