By Brandi Savitt – July 11, 2011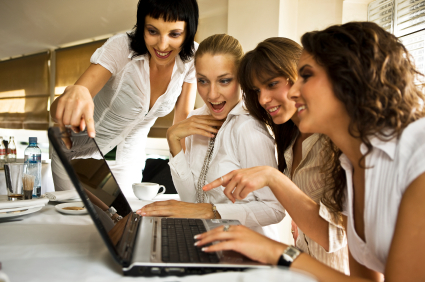 Buy, Sell & Manage Your Unused Deals
The first time I ever purchased a group deal from Groupon, I bought 6 sessions of seriously reduced Pilates mat classes at a studio that offered ZERO classes at a time that I could actually go.  I was so convinced that I would figure something out, but that day never came.  My $80 worth of classes that had been brilliantly reduced by half, ended up burning a $40 hole in my wallet…
Are You a Group Deal Junkie?
Scoring a deal on a group deal site like Groupon, Living Social, or BuyWithMe can be totally Fab & Fru – if you choose your deals wisely!  But if you find yourself purchasing a deal or more a week, or you have a tendency to buy into deals that you'll never take advantage of, you're wasting your time and money!   Lucky for you, we've discovered some great sites designed to help you keep track of all of your coupons – and sell the ones you'll  never use!
City Pockets
City Pockets is an online daily deal organizer that  "automagically" imports all of your daily deal vouchers from various deal sites, so you can keep track of them in one spot. They send friendly expiration reminders, so you don't forget about your unused deals, and if you're not going to be able to use a deal, you can try and recoup your money by selling your deal in their marketplace.
–There is a $1 + 8% transaction fee to sell a deal voucher, but if you post your voucher sale on Facebook, Twitter or email it to friends using the unique referral link provided, City Pockets will waive their transaction fee completely in exchange for you spreading the word!
Lifesta
Lifesta is a marketplace for people to buy and sell deals from most any daily deal site.  Lifesta allows you to buy deals you missed, look for interesting deals in your area, or sell any deal you bought and won't use. The purchase is immediate – pick the deal, pay, download the voucher instantly and enjoy. Every voucher is guaranteed to be authentic and usable by The Lifesta Deal Guarantee.
–Although there are no restrictions on what you sell your unused Groupon for, Lifesta.com does charge $0.99, plus 8% of what you make when selling your deal.
Deals Go Round
DealsGoRound was the first site in the world to allow consumers to re-sell and buy past daily deals from companies like Groupon.  The company currently operates in 128 cities across the United States and Canada. Dealsgoround.com facilitates the sell between buyers and sellers, so sellers don't even know who bought their unused Groupon.
–They charge a 10% commission on whatever the seller makes.
|
Print
Pages: 1 2