By Megan Segura – July 21, 2011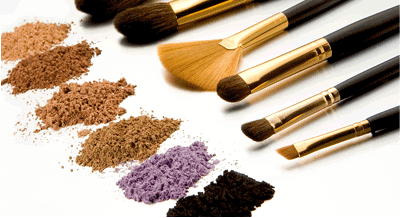 Being Pretty Isn't Cheap
If there's one thing I love, it's a good beauty product. From the $2 nail polish at the drug store to the $100 face cream at the Bloomingdale's makeup counter, I want it all. Each pretty tube and jar seems to hold a promise that this will be the product that changes my life.
Although it's healthier than, say, crack, my addiction to beauty products is just as intense – and certainly NOT Fab & Fru! Until now, that is… There's a new company in town that will have you asking, "Where have you been all my life?"
The Beginning of Birchbox
Birchbox is the brainchild of Hayley Barna and Katia Beauchamp, two Harvard MBA grads. In the simplest of terms: It's the Netflix for beauty products. Each month, a small box arrives in the mail containing sample sizes of the latest products to hit the market.  A reasonable payment of just $10 each month keeps the boxes coming.
Why It Will Save You Money in the End
How often do you buy something only to be disappointed by it? Maybe a shade of lipstick didn't look particularly flattering or a brand of body butter wasn't quite as moisturizing as it advertised. Now you can sample all of those products you've been eying in stores for without wasting big bucks on a product you'll never use.
My Personal Experience
I, myself, am a Birchbox subscriber going on three months, and I haven't been disappointed yet!  Since you never know what products will be delivered, I was a bit hesitant to sign up for the service.  I have extremely fair skin that is easily irritated, and I was worried I be sent a bunch of samples that I wouldn't be able to use.   But these ladies know what they're doing. -Did I mention they went to Harvard?
When you first sign up, you answer a list of questions about your skin and hair type. If you're fair, you're not going to be sent makeup made for women with Jersey Shore skin tones, and women with curly hair won't be sent products made for straight hair ladies.
What's Inside the Box?
My first box was a mixed bag…  It contained a bottle of Kiehl's Ultra Facial Oil-Free Lotion before it even hit stores.  I also received Herban Essentials Towelettes, Xen-Tan Face Tanner Luxe, Kate Spade's perfume Twirl and a bronzing powder. While I really loved some of the items in that particular box, I wasn't thrilled with all of them. But the point of Birchbox isn't for you to like every product that you're sent. The entire purpose is for you to test out new products yourself and decide if they're worth the spend.
It Gets Even Better
Let's say you do love one of the items in your box so much so that you want to buy the full-size version. Instead of going to a store, you can just go to the Birchbox's site to order it. You can even use your loyalty points to get money discounted off the item!
|
Print
Pages: 1 2