By Stephanie Berenbaum – July 29, 2011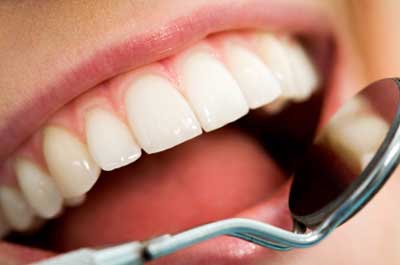 Is Medical Tourism Worth the Risk?
My friend Dan recently got back from El Salvador, but his trip wasn't exactly a vacation…. Dan, like many Americans, traveled abroad to have dental work done! The reason, of course: COST.  As many of you well know, dental insurance – if you even have it – covers very little, and if you need any significant procedure at all, well, you need the money to pay for it.
After many years of suffering from Bruxism (grinding your teeth & clenching your jaw while sleeping), Dan's teeth were a disaster and his health was at risk.  In fact, every single tooth was in need of some kind of repair!
The Price of New Pearly Whites
As I well know, major dental work is wildly expensive.  So, I wasn't entirely shocked when Dan told me that the estimate he'd received from an LA dentist was a whopping … $75,000!  -That is not a typo...  After receiving the news,  Dan researched other potential options in LA.  He looked into having grad students do the work at dental schools, or the possibility of having temporary work done at a lower price.  The bottom line:  the savings just didn't add up. The discounts weren't substantial enough to really make a difference in the long run…
From Beverly Hills to El Salvador
After researching his predicament online, Dan found a news article about a dentist in El Salvador – a specialist in just the type of work that Dan needed to have done.  However, what really caught his attention was the praise and positive comments from all of the American patients who specifically traveled to El Salvador to have him transform their teeth!  Dan was intrigued.  Was this his ticket to a healthier, more attractive smile for less?
Medical Tourism
As Dan delved more into what is known as Medical Tourism, he realized how popular it was becoming.  From plastic surgery to dental work to vital organ replacement, there is a thriving trade in medical tourism.
The Risk & the Reward
The more Dan read about the El Salvadorian dentist, the more serious he became about going abroad to get his teeth fixed.   The dentist had worked in the U.S. and was Board Certified.  And the ultimate clincher…the savings! After sending the doctor molds of his mouth,  Dan was quoted $10,000 for ALL the work he needed done - a savings of $65,000!
Of course there were other expenses to take into consideration -  travel expenses (airfare and hotel) and the extra time off he'd need to take off from his freelance job.  But even all in, Dan estimated it would cost him a grand total $20k – STILL a $55,000 savings.  He decided to go for it!
|
Print
Pages: 1 2