By Megan Segura – August 24, 2011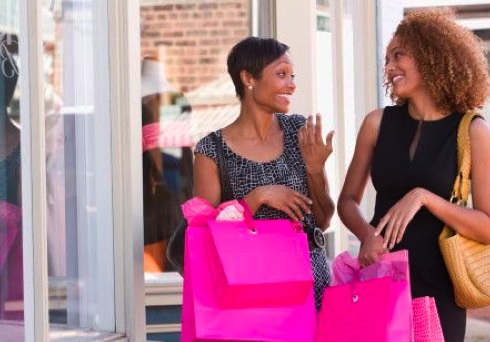 Shop August Deals & Save All Year
I associate the month of August with a few things: soaking in the last of the summer sun, kids going back to school, and my most favorite thing of all – the SALES!
Whether you're in desperate need of some new things or just hoping that by shopping off season you can stock up on discounted items for later – August is your month. Keep your eyes peeled for big bargains before you miss out on these super savings deals!
Swimsuits & Summer Apparel
It's no surprise that bathing suits would be on sale right now – summer is basically over…  But after a season of wear in tear, we all could use a new swimsuit for our upcoming winter vacation to the Bahamas or next year's pool parties.  Also, look for serious sales on shorts, tanks and summer dresses. You may not need them now, but you could save big bucks by buying new pieces for next summer now.
Check out this cute one piece from J. Crew for only $49.99 (originally $88.00), PLUS an addition 30% off discount they are offering!
Travel
Who says you can't wear a new swimsuit now, anyway? If you can afford the time away, NOW is one of the best times to take a last minute trip. For many destinations, late August is after the summer rush and considered the beginning of the low or off season in many destination spots.  If you do your research, you'll see that both airlines and hotels start to drop prices dramatically during the changing season!
Check out this Fab deal for the whole family! Orbitz currently has a Disneyland resort package that could save your family up to $450.
Linens
As college students get ready to head back to school, many stores have fantastic sales on linens and towels.  If you are thinking of sprucing up your bedroom with a new duvet or wanting to get rid of your old towels, now is a perfect time to do it!
Computers
College kids are also the reason why computers and laptops go on sale this time of year.  My personal laptop is on its last legs, so I'm planning to take FULL advantage of some electronic sales going on now.   If you happen to be a Mac user, you will be happy to know that if you buy a computer from Apple for college (or for a college student), you will get you a free $100 Apple gift card- plus a discount when you show your student ID!
Outdoor Furniture
Many people get so excited at the beginning of summer to host barbecues and parties that they go out and buy new patio and outdoor furniture at peak prices.   While it's sure to get a lot of use through the summer, the truth is you can often get the season's leftovers for up to half the price if you buy in August.
Check out the sales going on at Pottery Barn and West Elm, but remember to find out how to properly care for these outdoor items during the winter, so they aren't destroyed before you get to use them next summer!
Responsible Discount Shopping
Although a good discount can be incredibly tempting, don't spend what you don't have. There's no reason to break your budget now to save a few bucks on stuff you don't need.  However, if you have the cash and are considering these purchases anyway, then why not get the BEST deal?!
What are your favorite off season shopping tips?

|
Print