By Megan Segura – August 22, 2011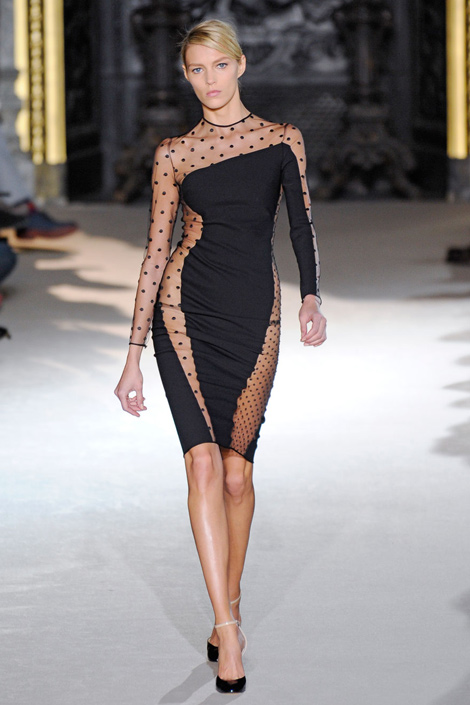 Strategically Update Your Wardrobe
This September will signal my first fall in New York, and I can't wait!  Not only will the city be buzzing with Fashion Week events, but I'll get to view my own fashion show every day on the streets of Manhattan, with women flaunting the latest trends.  Even though many of us (including myself) won't be buying looks off the runway, this is where the trends begin. Buyers and manufacturers get inspired by Fall 2011 fashion show looks and create less expensive versions for the masses!
I don't mind
spending a little extra
for outfits I believe will last the test of time and remain classic.  But for trendier pieces, I look for major discounts or stores like Zara, which produce less expensive outfits, but still maintain quality – meaning their clothes don't fall apart 2 weeks after I purchase them!  To make sure I'm always dressed for the occasion, I've turned to the top women's fashion forecasters to see what will be "in" this year.
Silhouettes
The female body will be highlighted this fall with coats, vests and blazers that are cinched at the waist. But women who aren't proud of their shape need not worry – silhouettes made popular in the 1960′s will also be making a comeback. Think boxy suits and coats that sort of hide one's figure, instead of showing it off. 
Colors
A big color this fall will be a deep mustard hue – mouthwatering on the  runways in the form of luxe velvet blazers and silk dresses!  Rust was also featured in Jill Stuart and DKNY's shows.  But, for those of you who can't quite pull off mustard, don't worry – it isn't all about autumn colors!  Jade dresses were seen coming down the runways in collections by Marc by Marc Jacobs, Honor and Yigal Azrouel. You can also brighten up your wardrobe with brightly colored pants – like red, green and blue. No need to stick with  standard black slacks this season!
|
Print
Pages: 1 2