By Megan Segura – August 31, 2011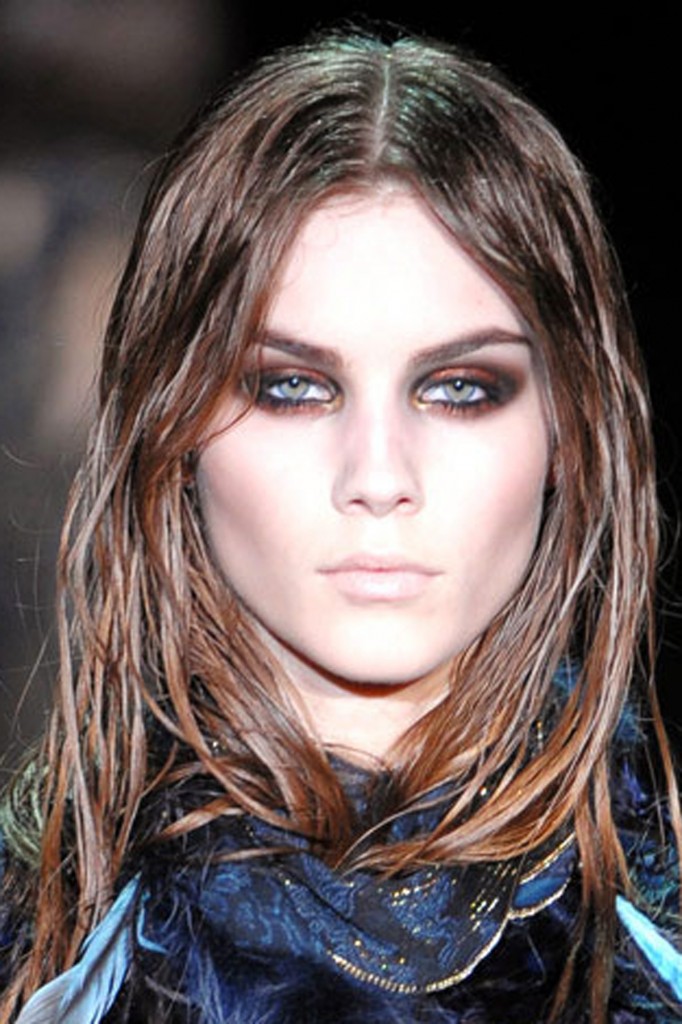 Beauty Trends for Fall 2011
Some people go to fashion shows to see the clothes, while others wait to see what makeup and hair trends will be making an appearance on the catwalk.  Like the clothes, beauty trends are always slightly exaggerated on the models for theatrics, but the statement they make sets the interpretative stage for what's hot – and what's not…
The Power of the Understated
The first word that comes to mind when looking at the Fall 2011 shows – save a red lip here and there – is UNDERSTATED. For the most part, hair was kept simple and away from the face (who knew low ponytails were so fashion forward?) and makeup was rarely over-the-top.
Raising An Eyebrow or Two
They say the eyes are the windows of the soul, but this season, the eyebrows are getting all the attention! Anorexic eyebrows got beefed up for the Alexander Wang and Burberry shows. Makeup artist Gucci Westman used Revlon's Brow Fantasy to make the models' brows pop for the Oscar de la Renta runway. The pencil end of the wand is used to fill in the hairs, and the colored gel makes sure everything is groomed and stays in place.
If you try this look at home, remember to keep the rest of your makeup pretty neutral. Pairing a strong brow with dark lipstick and blush can result in a look that is more clown than couture!
Metallics Everywhere
Backstage at Roberto Cavalli, models' eyes were lined with thick black liner before a deep bronze shadow was applied. Makeup artists at Chanel skipped eyeliner and swept a silver metallic shadow over the models' lids – the result being more ethereal than intense.
To achieve this look, try Lancome Color Design Eye Shadow in Bikini Gold. The sandy color gives eyes a golden shimmer.
|
Print
Pages: 1 2