By Brandi Savitt – August 29, 2011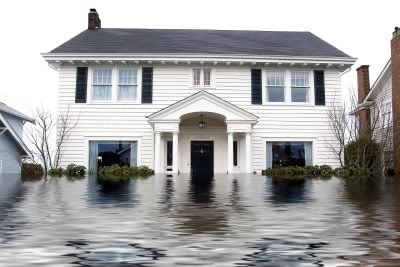 Dealing With Damages After a Disaster
Hurricanes, earthquakes, you name it….East Coasters have had their unexpected fill of mother nature's wrath this past week.  And while the damage from hurricane Irene was not as severe as everyone feared, I can only imagine how busy insurance companies are this morning!  In fact, I need to report a cracked skylight and some water damage myself…
If you have any damage to your property (that you did not cause yourself), and you've met your deductible, here are some tips on how to make an efficient and successful claim so you waste as little time and money as possible!
Know What Your Policy Covers
It is up to you to make sure that you fully understand what your insurance policy covers, the different deductibles, and the amounts of coverage. If you have any questions at all, contact your insurance agent to discuss your coverage BEFORE making a claim. Standard homeowners insurance does not cover damage caused by flooding (rising water from the ground) but it typically covers other types of water damage.  –If you live in a low lying area, a flood zone or storm surge area, you should purchase separate Flood Insurance.

Making a Claim…
CALL YOUR INSURANCE COMPANY IMMEDIATELY!
Contact your insurance agent as soon as you possibly can – your policy may require that you make the notification within a certain time frame.  Let them know about the damage to your home and your losses. If you are unable to get into your home, provide the address and phone number that you can be reached at. And…don't forget to take a deep breath!
The claim process will either begin by your insurance company sending you a claims form to complete, or an adjuster will be sent directly to your home.  Getting your agent involved quickly may also help speed things along and get you the personal attention you need.
Document Everything!
Keeping detailed lists and records is key before you need to make a claim and when you need to make one. I know it's tedious to keep track of it all – but save the receipts for insurable items you buy.  And photographs and/or videotapes of your home (both in pre- and post-disaster form) will be HUGELY beneficial. These will help you establish an inventory of your belongings should the need arise. Make sure to take photos or videos of the damage before you begin the clean up process!
Protect Your Property from Further Damage
It's important to take precautions to protect you property from further damage or theft. Patch roofs temporarily. Cover broken windows or holes in walls with plywood, canvas or plastic. If household furnishings are exposed to weather, move them to a safe location for storage. Save ALL receipts for what you spend, and submit them to your insurance company for reimbursement. Do not make permanent repairs without first consulting your agent. Unauthorized permanent repairs may not be reimbursed.
|
Print
Pages: 1 2