By Megan Segura – August 10, 2011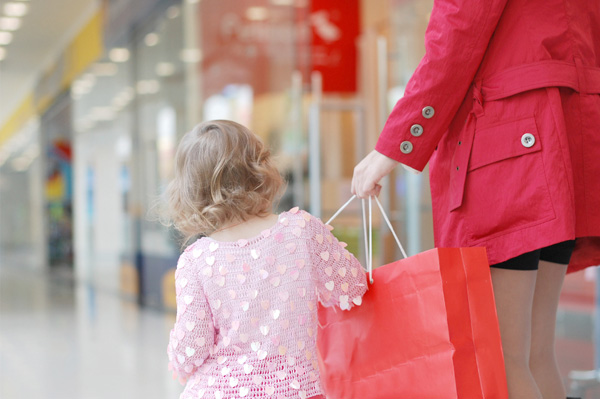 No Need to Shop When You Can Swap
As summer wanes, the dreaded back-to-school shopping becomes an increasingly necessary evil.  And while you probably need to replenish at least part of your wee one's wardrobe, part of you can't help but ask, "What's the point?" He or she will soon grow out of those expensive clothes, or worse, ruin them with grass stains and lunchroom spills. What's a Fab & Fru mom to do?
Stop Shopping & Start Swapping
Have you ever been to a clothing swap? From designer threads to Halloween costumes, this hit or miss fashion alternative to thrift shopping really came into vogue when the recession first struck in 2008.  Well, what about kids clothes?  Open your kids closets and drawers, and I'll bet you'll find armfuls of items that your kids outgrew before they ever even had the chance to wear them!  Not only will a swap save you money, but it's eco-friendly. Professional swappers – like the go-to kids clothes swapping site, ThredUp, or the ladies from Swapaholics - have already turned back-to-school shopping into back-to-school swapping – so why don't you?!
Host Your Own Swap
A clothing swap of kids clothes can save you and other moms you know tons of money. Make a list of your favorite mom pals, send out an evite, and host a kids clothes swap!   Obviously, the clothes should be clean and and in good shape.  Encourage everyone to spread the word and invite all of their other mommy friends, too - the more the merrier!
Even More Fun Than Swapping Spit!
On the day of, set out some fun adult drinks and snacks, and let the women nosh while you sort. First, separate the clothes each mom brought by gender. Next, put each size/age group in separate bags or bins. If you want the clothes to look extra appealing, you should bring in some rolling garment racks and wooden hangers. This also makes browsing a little easier, so moms aren't having to unfold and refold items that are sprawled out on a table. It might also be helpful for moms who have never swapped before to put some nicely worded signs around the clothes that inform friends to only take as much as they brought. Finally, let the shopping begin!
Don't Expect to Get Everything You Need
It's best to begin with a list of all the items your kids need for the upcoming school year. Try getting what you can at the swaps first before heading to the stores to fill in the blanks on your list.
|
Print
Pages: 1 2