By Megan Segura – August 17, 2011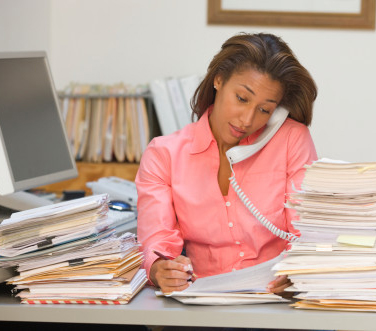 Secure Your Paycheck While Building Your Career
In today's downturn economy, "job security" sounds more like an urban legend than a likely possibility. Most people just feel lucky enough to have a job, despite the fact that they're working twice as hard for a fraction of their former salaries.  Still, if you find yourself among those fortunate few to have a job you like, you need to roll up your sleeves and do what it takes to keep that position — YOURS!
Show An Interest
If you like your job, and have a true interest in the field you're working in- SHOW IT! Believe it or not, many people do not clearly express their interests at work, and that's a huge mistake because your interests are what will really separate you from the rest of the pack. Why would anyone want an employee that could care less about their job and doesn't keep on top of what's going on in the indusrty? Elizabeth Kazda, a Senior HR Generalist with Sun Light & Power, says, "Stay in tune with industry news." If you're paying attention to the changing trends within your company, you're not only educating yourself, but hopefully staying ahead of other employees in your field.
Sander Daniels, Co-Founder of Thumbtack.com, says, "The best employees at a company are always those who are enthusiastic about learning as much as they can about their job. This can mean either gaining deeper knowledge about the things you currently work on or gaining new knowledge about things you could be working on."
It's also advisable to take a personal interest in the company you're working for. Learn the history of how it began, as well as the key players involved, like the CEO. The more you know about a company's infrastructure, the better you will understand how everything operates and where exactly you fit in.
Earn Your Boss's Trust
YOU may know that you're a hard worker and have years of valuable experience behind you, but your boss has no way of knowing for sure  until s/he actually sees it.  Many people have had the misfortune of hiring someone who looks good on paper but gets into the office and doesn't have a clue. Be willing to prove yourself from the get-go. This can be achieved by communicating effectively, observing as much as possible,  and asking smart questions from day one.
Executive Coach and Author Elizabeth Lions says, "Be responsive to my emails. It's a written document… Respond to it.  I need to know you read it, and frankly it's the respect I deserve, since I am ultimately responsible for what you did or didn't do."
You can also help communication along by updating your boss often on your progress on particular assignments.  After a while, your boss will be able to determine if you are competent enough to work more independently.
|
Print
Pages: 1 2