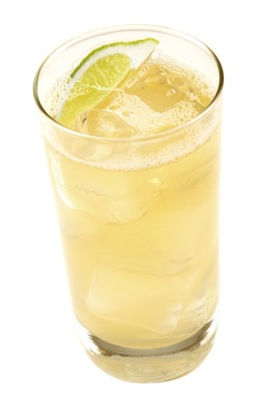 Happy Labor Day Weekend!
Here at Fab & Fru, we are beyond excited it is finally Labor Day. The storm in New York from last weekend had everyone in hibernation mode, so it will be nice to make up for it by spending some extra time with family and friends!
Throwing a party or having friends over today? Try one of these yummy cocktail recipes from Baileys Original Irish Cream and Moon Mountain Organic Vodka:
Labor Day Iced Latte
Ingredients
1 ounce Baileys Original Irish Cream
1/2 ounce Chilled Espresso
1 ounce Bulleit Bourbon
1/8 ounce Simple Syrup
3 Mint Sprigs
Instructions
1. Mix coffee and sugar syrup together and set aside
2. In a highball glass, layer 2 mint sprigs in the bottom of the glass, then top with crushed ice
3. Add Baileys Original Irish Cream, Bulleit Bourbon, and simple syrup
4. Swizzle together, leaving the mint at the bottom of the glass
5. Float coffee on top and garnish with last mint sprig
Summer's End Sipper
Ingredients
1 1/2 ounces Moon Mountain Organic Vodka
1 ounce Fresh Lime Juice
1 ounce Simple Syrup
3 Cucumbers
4 Mint Leaves
Instructions
1. Muddle fresh mint, cucumber and raw simple syrup in a mixing glass.
2. Add Moon Mountain Organic Vodka and lime juice and shake with ice.
3. Strain over fresh ice in a high ball glass.
4. Garnish with a slice of fresh cucumber.
What are you doing to celebrate Labor Day?
|
Print