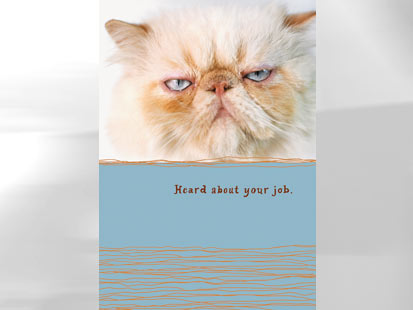 Suing Because Your Unpaid Internship Didn't Pay?
This was one of the week's best stories.  A couple unpaid interns who worked on the movie "Black Swan" are apparently suing the studio because, well, they weren't paid.  And in retrospect, they feel they should have been. I could say a lot of things right now, but they all seem too obvious. Sort of like the fact that you don't get paid for an unpaid internship.
Protesting Wall Street

About 200 people gathered last week in Zuccotti Park to begin a protest called "Occupy Wall Street." Although there doesn't seem to be a precise message, protestors are angry at what they perceive to be inequality of power in this country. Over the past 12 days, the crowds have continued to grow. About 2,000 people (Susan Sarandon is one of them) now occupy the park in protest.
Free Checking Ain't So Free

Bank of America shocked its customers when they announced they will now be charging a $5 monthly fee to anyone who uses their debit card to pay for things.  This news is possibly the result of the bank sector being told they must charge storeowners lower fees on debit card transactions. Instead of taking a hit, banks are now looking for another way to make their money back – which means charging the customers. Bank of America is the only bank, thus far, to announce a debit card fee, but we have a feeling more will follow suit soon.
Hallmark to Make Money Off Your Unemployment 

In case you haven't heard, the job market is pretty bad right now. Hallmark must be banking on the fact that it will stay bad for a while, because they have just unveiled a line of job loss cards. While a "Sorry You Lost Your Job" card is nice and all, it will only make an unemployed person feel better if it happens to be filled with cash.
In Case You Missed The First, Another Recession!
Economists at the Economic Cycle Research Institute are now backing up what almost any average American could have told you months ago.  Namely that we're either on the brink of – or already in – another recession – the less than tasty "Double Dip".
We wish you all a wonderful weekend – it is Jewish New Year (Rosh Hashanah) and we wish you all a healthy happy and sweet year!  
|
Print