By Megan Segura – September 14, 2011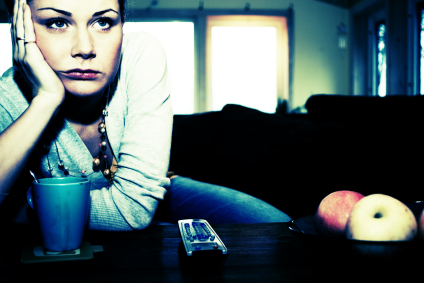 New With Nothing to Do
As someone who has moved around a bit, I can tell you that after each relocation I have found myself with a lot of lonely downtime left to fill.  Once the stress and excitement dies down, finding some fun, fast – and affordable – ways to enjoy my new town is essential if I'm ever going to acclimate.
Sure, if you have all the money in the world, you can buy your way into a ton of exciting events, but that's not always the case.  Throughout my own travels and experiences, here are some tips that have helped me explore my new digs while keeping me entertained on a budget!
Get Into Your Hobby
Your personal hobby is the key to finding fun. For example, I love movies, so I started following a local film center on Twitter. Through this small act, I was able to find out about a small screening of a movie with a Q & A afterward with its star-studded cast. The best part? It was completely free!
Another idea would be joining a book club or another hobby-related organization. When I lived in Austin (pet-friendly capital of the world), I saw a group of 20 people gathering at a park. Each had a cute little pug in tow. Upon further investigation, I found out they met through a pug owner Meetup group. No matter how specific or absurd your personal interest may be, there is most definitely a group you.
Be A Tourist in Your Own City
It wasn't until about 5 years after I left my hometown of Dallas, TX that I learned you can take a JFK Assassination Tour. Morbid? Yes. More surprising, however, was that I never knew that sort of thing existed! We tend to get into ruts and complain that we're bored.  So, when you find yourself looking for something to do, look up your city's tourism sites. You might be surprised to find a cheap, fun activity to do on a Saturday afternoon that will take you to a part of you city you've never explored before!
Get Sporty
A couple of years ago in Texas, I joined a co-ed adult softball league. Trust me when I tell you I am not athletic in the least, but I was told it's more about the drinking and socializing than the actual playing – and they were right!  My husband and I just joined up with a team in NYC and have already met some great friends.  Again, nobody cares if you can't play – they're in it to make friends and have fun, too.
Check Out the Blogs
I've found that a simple search on Google can actually lead you to the real experts – people who make a living out of searching for fun, free things to do on the weekends.  A great example of this is Daily Candy. Their newsletters are great for alerting residents of a new business or local happenings.  Also, sign up for Groupon and Living Social.  Their daily deals lead you to the new hot spots in town – all at a substantial discount!
What's your favorite cheap & fun activity in your city?
|
Print