By Brandi Savitt – September 2, 2011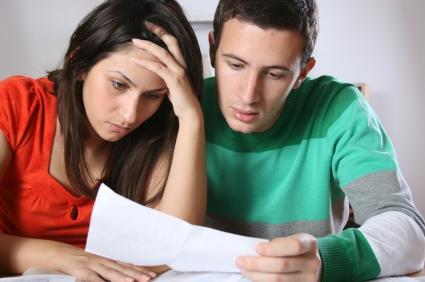 The Squeaky Wheel Gets the…Discount
A few months ago, a dear friend of mine had to have a routine outpatient surgery.  The surgery went well, but she was slow to recover, and after hours of trying to regulate her vitals, the doctors decided to admit her so they could monitor her progress through the night.  The next morning she was bright eyed and more than ready to go home.
It was not until a couple weeks later that her insurance statement arrived…  For one night in the hospital – with no special treatment – the hospital charged the insurance company $50,000!  However, the insurance company's records indicated that they had paid only $17,000 (still outrageous).  Was my friend responsible for the rest of the bill?  Thankfully, in this case, no!  The insurance company actually negotiated the bill down on their own behalf.  That's when I realized – if insurance companies are negotiating with hospitals and doctors – shouldn't we all be?!
Fight for Your Right to Affordable Healthcare
Whether you have a 'good' health insurance plan or no plan at all, you have a right to pay a fair price for your medical care.  However, whether you are going in for a routine procedure, or you are dealing with a chronic disorder, the patient is often left in the middle to deal with the financial dance between doctors, hospitals and insurance companies.  And ultimately, it is the patient who must pay.  So, in the hopes of making self advocates out of all of us, we went to the experts for some negotiating advice.  From billing department employees to lawyers to patients themselves, we gathered some Fab & Fru tips to help heal your mind, body and your wallet!
Get Pre-Certified Before Having a Procedure
If you have insurance, and it is not an emergent procedure/surgery, ALWAYS call to check your coverage ahead of time.  Staying in your network can drastically reduce your costs.  You may also need to"pre-certify" a procedure to be able to access your full benefits.  Afterward, go over your insurance Explanation of Benefits (or EOB) carefully to make sure that they've covered everything that they should have.  Familiarize yourself with your deductible, copay/coinsurance amounts & benefit maximums.
Doctors Don't Want to Sue
It turns out doctors also have a financial incentive to avoid a collections hassle.  According to Washington DC based attorney Thomas J. Simeone, Esq, "If the medical provider retains an attorney or collection agency to collect the outstanding balance, it will likely pay approximately 1/3 of the amount recovered as a legal fee. That is the average legal/collection. Therefore, if you negotiate directly with the provider before the provider involves a third person, you have a good chance of getting up to a 1/3 reduction at the start."  Who knew?!
|
Print
Pages: 1 2