By Brandi Savitt – September 22, 2011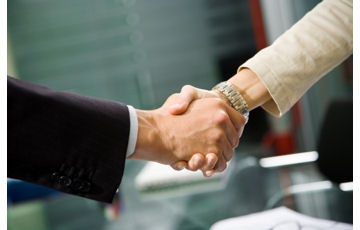 Do Others Trust You When It Comes to Cash?
Two weeks ago, a friend of mine was recovering in the hospital after surgery when he asked me if I could help him find a signed first edition of Steve Martin's 1979 book "Cruel Shoes."  No problem.  And within a few minutes, I located a copy in great condition on eBay – believe it or not, this was my very first eBay purchase ever.  I paid for the book via my credit card on PayPal, just three clicks and I was done. How could anything go wrong?
Out of Sight, Out of Mind
Thinking the book would arrive at my friend's house within 4-10 days,  I left for a conference in Toronto the next day and never thought twice about my "Cruel Shoes" purchase – until yesterday…
When I got settled back in the office,  I checked my eBay account to check the status of the delivery.  And there they were…  A slew of messages that started sweet and appreciative and then escalated to — "Why haven't you paid me?  I'm stopping this sale!"  Then, eBay sent me a message officially ending the sale and attaching an UNPAID red flag to my account- SAY WHAT!??  How could this be?  Not only did I think I already paid,  I was horrified someone thought that I was trying to stiff them.  Not to mention, I still really wanted the book!
Saving Face!
I then embarked on my own stalker-like rampage to clear my eBay name.  I emailed the seller twice.  I called eBay and PayPal trying to figure out what I did wrong.  And then finally, the seller wrote me back this morning, and it seems we will be able to resolve the issue without a hitch.  Phew!
How Do Others Think of You & Money?
This whole escapade got me thinking.  Unless we go to apply for a loan, mortgage, or other endeavor where our credit report is scrutinized, most of us don't ever pay attention to our money reputation, or ever wonder if others find our 'money word' credible.
Have you ever borrowed $20 from a friend and forgotten to pay it back (or worse– pretended to forget)?  Or do you always pay people back immediately, no matter what?  Have you borrowed clothing and returned it dirty, or do you always return it clean?  Have you ever said you were going to take care of something financially, but then let someone else take over? Do you pay your rent late, or do you always pay your bills on time?  Some say that if we can't respect other people's money, how can we ever truly value and respect our own?  And they might be right…
Actions Speak Louder than Words
Now don't get me wrong, no one is perfect.  We all make mistakes or are late making a payment here and there.  We all have to deal with financial challenges where our reputation is at stake at some point or another.  But remember, it is not what you say that matters when it comes to fixing a mistake.  Words don't hold weight if there is no action behind them.   It's what you DO to resolve a problem that counts in the end.   How we handle sticky situations when it comes to money defines how others ultimately decide whether we are trustworthy.  For example:  You might think I overreacted when it came to the whole eBay debacle, but if I just let the whole thing go, it's possible that this seller would never accept another bid from me, and Ebay would warn all other sellers that my bids may not be credible.  That's not okay with me!
Let Your Perception Change Your Financial Future
While we can't control (and nor should we) how EVERYONE thinks of us, reputation does matter.   If you want a solid MONEY reputation, put your money where your mouth is, and always do what you say you are going to do - when you say you're going to do it.  And if something changes – say something!  People are likely to work with you if you're upfront and honest.
You'd be surprised, but by truly respecting and valuing other people's money (including friends, family, merchants & companies), not only will you automatically earn a good money reputation, you will begin to value your own finances more — which is KEY to growing a strong financial future!
|
Print