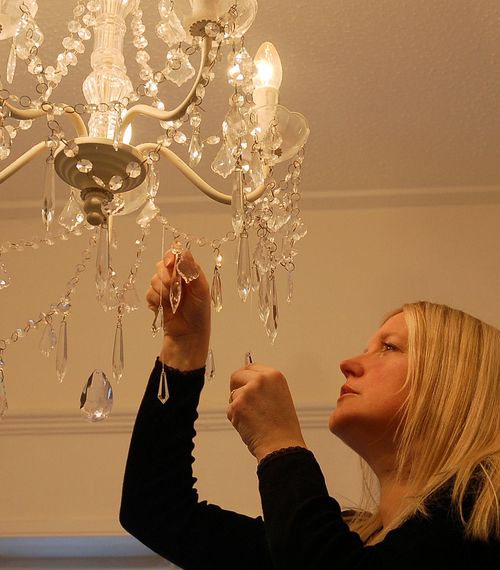 Rosie runs a well known cleaning service outside of Chicago and has worked for Kathy for years.  And while she and her staff are meticulous house cleaners, Rosie herself is a bit of a butter fingers.  Over the years, she has dropped and broken some of Kathy's favorite plates and knick knacks.  But because Kathy thinks she's so fantastic, she's been able to overlook these small casualties of cleaning.  That is, however, until last week…
While dusting the dining room chandelier, Rosie accidentally tugged a little to hard, and the entire fixture crashed to the table.  Of course both Kathy and Rosie were extremely upset, and Rosie offered to pay for a new fixture.  The problem… the chandelier cost about six months worth of cleaning services.
Kathy is truly not sure what to do.  Though she feels it is only right for Rosie to cover the costs of the broken chandelier, she knows this would be a huge hit to her income.  And Kathy, being quite financially comfortable, could easily replace the chandelier without it being any sort of a financial hardship.  So — should Kathy request that Rosie cover the costs of the broken fixture — or should she just cover it herself and sweep it under the rug, so to speak?
|
Print