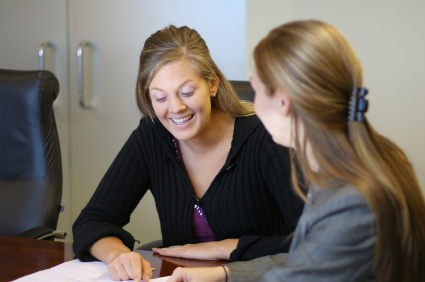 Old friends Christine and Abby were out to dinner enjoying their time catching up when Abby mentioned that she was thinking of enrolling in a continuing education program to become an arbitrator.  However, money was a little tight so Abby decided it would be best to hold off a year.  Christine, a partner in a small law firm, thought Abby's idea was way too perfect to put off, and offered to loan her the $600 to start the program, as long as Abby could pay her back within six months. Christine wouldn't take no for an answer.  She wrote her a check on the spot!
Three months later, the ladies were out for drinks, and Abby was boasting how fantastic the course was going and how grateful she was that Christine lent her the money.  But over the last few months, Christine's financial situation had changed dramatically.  Not only had the firm taken a big hit, a huge storm had done damage to Christine's roof, and she had to front thousands of dollars for the repairs.  Christine then told Abby she needed to be paid back early.  In fact, she was hoping Abby had saved up enough by that point to give her at least half of the money back that night…
Totally put on the spot, Abby didn't know what to do.  She hadn't been saving at all and was now planning on paying Christine back in full when she got her end-of-the year bonus in a few months!  Does Christine have a right to ask for her money back early?  After three months, should Abby have already had a chunk saved and ready to give back to Christine?
How would you handle this situation?  Tell us what you think!
|
Print