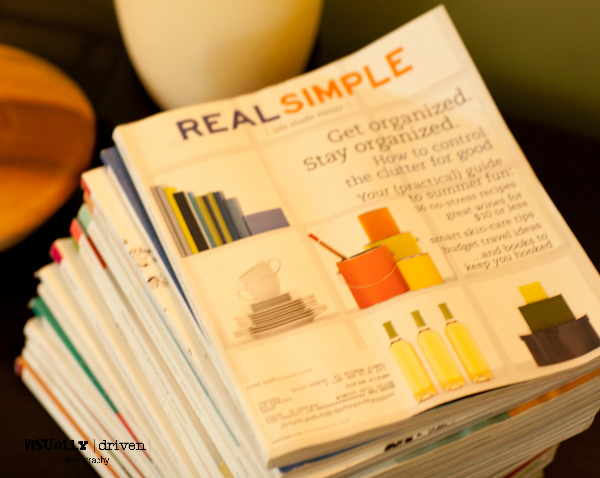 For whatever reason, I can't bring myself to subscribe to a magazine.  I'll talk myself out of it by reasoning it a "waste of money."  Yet, I am unable to resist when I see a fresh issue sitting by the checkout counter, and inevitably, I end up buying one (or three) for triple the price!  The time has come for me to actually sit down and fill out some subscription cards, so I can stop burning money.  And Real Simple is at the very top of my list!

Let Real Simple magazine help make your life a little easier.  Sign up now for 10 issues for $20, and for a limited time, you will also receive a FREE $10 gift card to The Container Store.  -ENJOY!
SIGN UP NOW for the Fab & Fru's daily newsletter, and you will receive fantastic deals like this EVERY WEEK.
|
Print