By Stephanie Berenbaum – October 12, 2011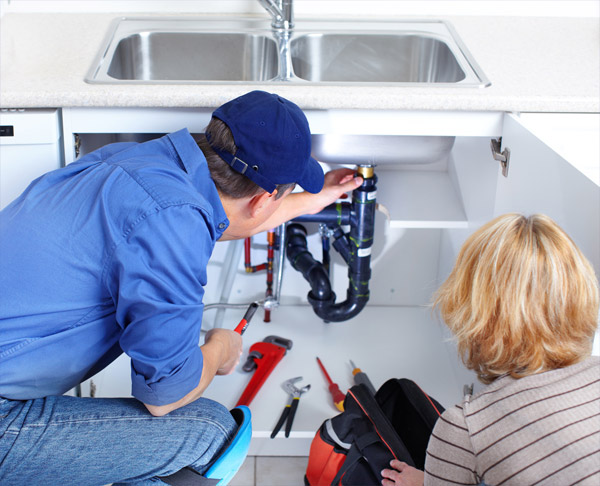 Getting Your Money Back…
Ever feel like you got ripped off by a company and wish you got your money back?
Most people would answer yes – but how many of us actually go to the trouble of asking for it back?  Well yesterday I did, and I have to say it was pretty empowering.  My "Norma Rae" moment was all the result of a broken kitchen sink garbage disposal…
The Downside of Necessity
Last week, in the middle of cooking for a 25 person dinner party, my garbage disposal totally died.  I had no time to deal with a sink filled to the brim with dirty water and food scraps, so I hired the first pro that said he could come out that afternoon.  The fee:  $250.00.
"Mike" Finds Many Things Wrong
"Mike" the plumber arrived in an impressive 45 minutes, and within the hour my disposal was seemingly back in working order.  However, as Mike started packing up to leave, he told me he noticed a couple leaks in the front and backyard (I didn't even notice him checking out the rest of the house), and that I should get those fixed right away.  He then told me he could repair everything for an additional $880!  To which I promptly said – Thanks but no thanks.  Everything else was functioning fine…
Two Days Later…
That is until my garbage disposal broke again 2 DAYS later!  At which point I called the plumbing company to send someone back out.  Mike returned to the scene and promptly told me that a part had now broken off the disposal.  And now the whole thing needed to be replaced.  The cost ? $958!  I may not look like the home repair sort, but even I knew this sounded way high for a garbage disposal – couldn't you buy them at Home Depot for like $100?  So, I asked him…
Is My Garbage Disposal Encrusted with Diamonds?
He explained to me that their $958 fee included "top of the line parts" and a warranty.  But it still sounded crazy to me.  Plus, if the old one was in that bad of shape, why didn't he suggest replacing it two days ago?
He then "offered" to put the $250 in repair costs I had already paid towards the new installation fee.  Trying desperately to contain my bubbling rage, I smiled, and instead suggested that he refund me for not fixing my broken disposal!   "I'm sorry, but it's company policy  that we can only apply the amount towards another purchase."  Is that so…?
Getting the Job Done Right
At that point, my trusted general contractor had become available and came by to install a new disposal for $200 total – including all parts and labor.  While I was happy I didn't get sucked into paying $958,  I was still extremely bitter about having paid $250 for 2 days of use!
|
Print
Pages: 1 2