By Megan Segura – October 10, 2011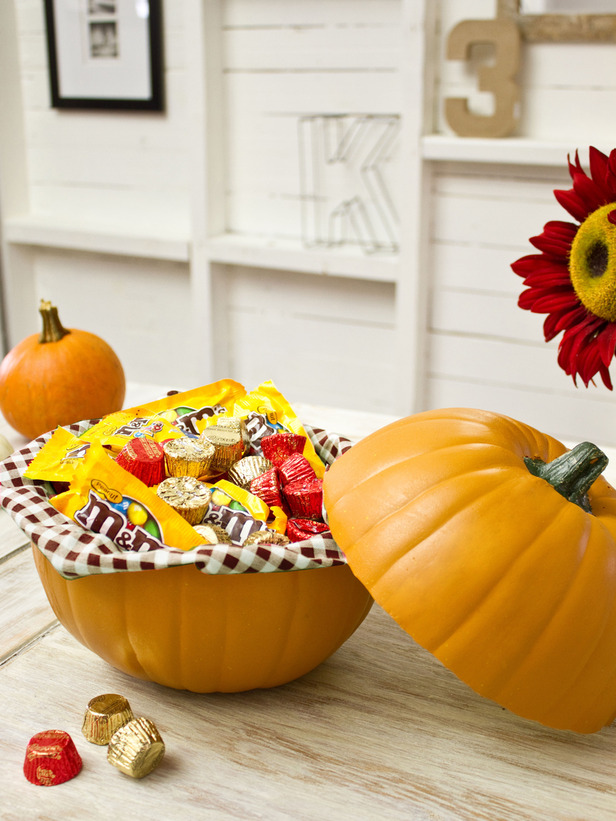 Making a Halloween Celebration From Scratch
Halloween is one of those holidays that just isn't as fun if you don't go all out. The best Halloween parties I've been to are the ones where I really put forth some major creative effort – and no, that doesn't mean spending lots of money!
The right decorations and costumes can put you in the perfect holiday spirit.  Here's the best of homemade Halloween decorations and costumes that the web has to offer:
Pumpkin Decorations
If you haven't taken a family trip to the pumpkin patch, yet, you really should.  It can be a fun experience that provides for tons of photo-op moments, plus there are so many ways to put those little pumpkins to use.
Instead of buying a plastic pumpkin-shaped candy bowl, try using a real one to hold all of the sweet treats you plan on giving out. HGTV shows you how to transform your pumpkin into the perfect place to store Halloween Candy.  Plus, save those pumpkin seeds and use them to make a tasty and healthy snack.
Smaller pumpkins can also be used as a festive flower vase. Little Miss Momma's blog uses a fake pumpkin in her tutorial, but a real one will works even better…
 
Spooky Decor
Of course no one does Halloween quite like Martha, which is why we included some of her Fab & Fru ideas.  Set the mood by turning glass bottles and containers into mysterious potions with the help of some food coloring and plants from your yard.  You'll have guests doing a double-take when you create paper mice that are set upright along the walls or stairs in your house – eeks!
|
Print
Pages: 1 2