By Megan Segura – November 7, 2011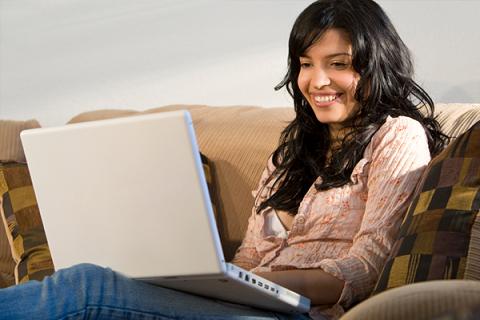 Fab & Fru Approved Online Tools & Deals
I love finding a new website or online service that helps me get organized to really save money on the things that interest me.  I'm trying to keep a list, because at this point, I have too many to view in a single day.  Here are some of my most recent finds that I couldn't wait to share with all my Fab & Fru friends.
Cut Down On Trips to the Store
I just started using Alice.com, and I absolutely love it!  Alice helps manage all of your household essentials online. You tell Alice what products you normally buy, and Alice finds you the best deals and applies any coupons available online directly to your purchase.  Plus, they'll even alert you when they think you might be running low on an item, like trash bags or laundry detergent.  Membership to the site is 100% free, and they also offer free shipping!  This isn't going to be your replacement for grocery shopping, but it will certainly help cut down on bulk shopping trips and last minute toilet paper runs for all you forgetful shoppers out there.
Beauty and the Baby
I've never been shy about expressing my love for Birchbox, a company that ships beauty product samples each month for a low monthly subscription fee.  And now there's a version just for moms! Bluum.com sends sample sizes of new care products made for babies and moms. This helps women try out new brands without wasting their money.
For $9 a month, Bluum sends four to five samples of new products for you to try each month. The product samples are carefully selected by Bluum's team of moms, so you and your baby are more likely to love them.
Organizing Your Bills and Accounts
Manilla.com is a new site that not only allows you to organize all of your bank accounts in one spot (similar to Mint.com), but it also lets you keep track of all of your monthly bills and subscriptions.  This means you only have to visit one site a month to take care of your bills and subscription payments. Manilla also organizes your travel reward programs, so you can easily access any frequent flier miles you've racked up. I'm in full support of any company that lowers the number of passwords and sites I have to keep track of, and best of all – it's free!
Exposing A More Crafty Site
Heartsy.me is a flash sale site that I've recently learned about. It's like combining the powers of Groupon with Etsy. You're able to discover great crafts from other people and purchase them at an even lower price than you normally would be able to.
Every day, you'll be introduced to a new talented artist, along with a discount that can be used at their online store. If you love crafts but aren't particularly good with a glue gun, this site is for you. I'm especially excited about this find, since it comes just in time for holiday shopping!
What new Fab & Fru sites have you recently discovered?
Here are some other articles you might find interesting:
What's the Deal With Cyber Monday?
|
Print