By Stephanie Berenbaum – November 10, 2011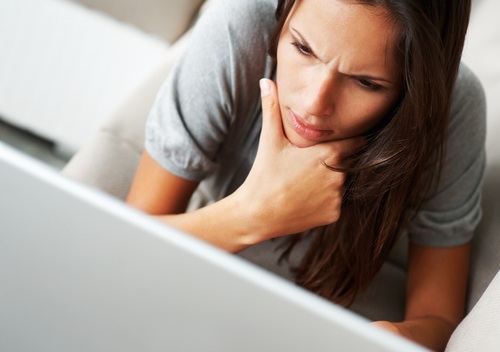 Introducing our First Fab & Fru 5 Minute Guide!
We know, just what you wanted to think about today – emergencies…  Well, before you click back over to TMZ, hear us out.  No one wants to think about potentially life-altering illnesses or events, but ladies – we owe it to ourselves and our families to be prepared.  The last thing you want to be is a big old ostrich when it comes to your own life!

The good news is that Fab & Fru has teamed up with our friends at Citibank's Women & Co. to bring you a series of Fab & Fru 5 Minute Guides – handy little life guides that break down even the heaviest of topics into fun (yes, fun), quick & easy reads! As you all know, you can never have enough fabulous girlfriends in your life, which is why we are so thrilled about our relationship with Women & Co. – financially savvy gals you'd actually want to go to dinner with – what more could we ask for?
The team at Women & Co. gave us some great ideas for financially prepping for an emergency (we're assuming you already have a good therapist to handle the rest), so do yourself a favor and take a big girl pill – and 5 minutes-  to check out the first in our new series!
Fab & Fru 5 Minute Guide #1- Financially Prepping For An Emergency
Based on an article by Women & Co.
We're not trying to be dramatic here, but whether you want to think about it or not, life is bound to throw some curve balls your way.  And when serious emergencies do arise, you'll be glad you took five minutes now to remind yourself of how to prepare – financially – for the future!
1. INSURANCE
You might not even be aware that there is insurance beyond auto, homeowners and health.  NOW is the time to start educating yourself about other policies that can help protect you and your family:
Life Insurance  – Yes, we know, it's creepy to talk about – scarier NOT to!
Disability Insurance – No matter how invincible you feel, everyone is vulnerable to accidents, which can take you out of the workplace for an extended period of time.
Long-Term Care Insurance – You know that 100 is the new 60, right? And, yes, hot stuff, someday even YOU may need home aides and nursing home care.  NOW is the time to start thinking about it – it will be way cheaper to get it when you are younger than when you really need it!
2.  EMERGENCY CASH RESERVES
In an ideal world, financial planners advise people to always have a 6-12 month cash reserve available for times of economic uncertainty.  With the economy the way it is, this is easier said than done.  Start adjusting your lifestyle accordingly so you can start saving and be in a position of power – not panic – should emergency strike.  As much as you love your Pilates class, believe us – it is worth canceling the gym membership in order to get your financial fitness up to speed!
|
Print
Pages: 1 2