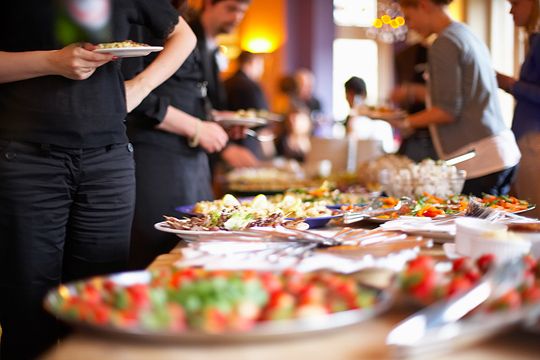 Last year, Renee hosted a huge Thanksgiving dinner for all of her friends who were staying local.  She and her hubby cooked a giant turkey, two kinds of stuffing and their famous sweet potatoes.  But with a guest list of over 30 adults and kids, Renee asked every family to contribute a crowd-pleasing side dish or dessert.  People happily went all out cooking up their Thanksgiving specialties.  The food was delicious, and the holiday was a total success.
Naturally, there were leftovers, but not enough to send everyone home with a doggy bag.  As some of Renee's friends began helping to clear the plates and get the dishes started, most everyone said they'd stop by over the weekend to pick up their serving platters and containers.  However, when Renee's friend Shelli started packing up her kids, she also packed up her casserole dish that still held some of the delicious mac & cheese that she had made for the event.  A little surprised that Shelli didn't leave the leftovers, Renee realized she didn't actually know the proper etiquette when it comes to a holiday potluck.
So, what would you do? When you want your serving dish back right away, do you leave the leftovers with your host, or take it all with you?  Tell us what you think!
|
Print