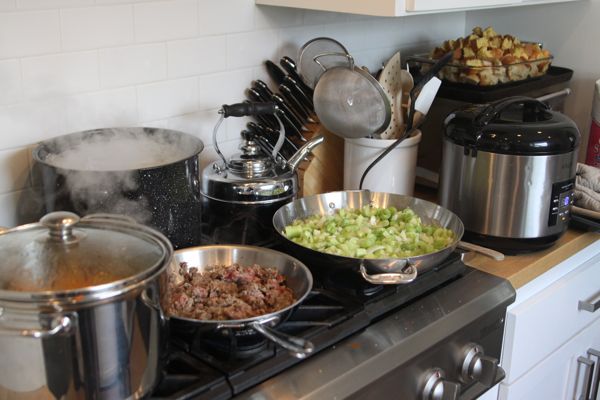 Thanksgiving is upon us, a holiday that is supposed to be filled with gratitude and good will.  So why it is that so many Thanksgiving celebrations leave the participants wanting to kill each other?
Take, for example, the dilemma our friend Beth currently finds herself in:
Beth, her husband and their three kids have been planning on going to her cousin Lynn's house for Thanksgiving.  Yesterday, at her daughter's Thanksgiving performance, Beth started chatting with Kelly, a new mom in the class, whose family has just relocated to LA and are staying put for the holiday.  They don't know anyone in town, and are planning on spending the holiday alone.  Impulsively, Beth offered to have the new family join them for Thanksgiving – at her cousin's house…
Well, cousin Lynn wasn't exactly happy about having 4 extra people who are complete strangers joining her feast.  And aside from not knowing them, she was annoyed that she would now have to arrange for extra seating, food – you get the idea.  So, she told Beth to decide – either Beth could bring her family as planned, or Beth could go have her own Thanksgiving with the newcomers!
Some of our friends think it was a bad call to invite the new family to Lynn's home – while others think it was totally in the spirit of Thanksgiving to reach out to new people in town over the holiday.  Is Lynn being stingy with her spirit, or was Beth's offer to Kelly as bad as any impulse purchase you've ever made?  Tell us what you think!
|
Print