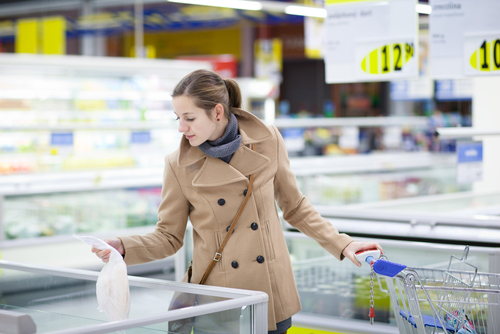 Come on, admit it — you love it when your kids leave leftover chicken nuggets so you get to polish them off!  My boys and I are addicted to Applegate Farms Natural Chicken Nuggets and Organic Chicken Strips – and the good news is Applegate is currently offering a coupon for *75 cents off their Natural and Organic Breaded Chicken Products!  You can download up to 2 of them off their wesbite.  Which brings me to my next point ….
New Year's Eve!  As uncool as it makes us feel, I know many of us will be having an early celebration…with our kids.  But don't fret – it doesn't mean you have to make a million different things to please both kids and adults.  I plan on serving up Applegate Organic  Chicken Strips for both kids AND adults as a tasty nibble.  The twist?  In addition to Ranch dip, just whip up a couple "adults only" dips – check out chef Marcus Samuelsson's "Grown-Up Ketchup"- and make sure they are clearly marked as such if they are spicy!  (Though believe me, plenty of adults will want the Ranch anyway!)  That, plus a Fab & Fru sparkling wine, will make the adults feel like they are out on the town.  Well, almost.
*If you are using a MAC make sure to open the coupon with Safari!
|
Print