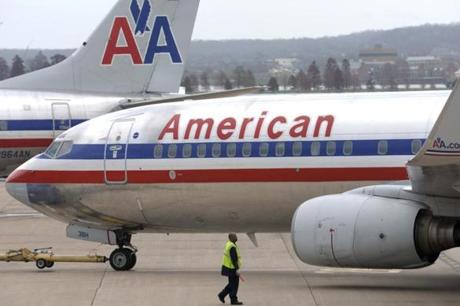 From Drugs to the Market Flying High
Well, another week has passed, and Christmas decorations have already been up for so long that stores will likely be promoting Valentine's Day by next week. But in addition to record Black Friday weekend sales and an increase of online shopping traffic,  there has been a lot more going on in the world this week…
American Airlines Bankruptcy
American Airlines filed for bankruptcy this week.  But don't worry, CEO Tim Horton assured the public that planes will continue flying and, "all of the people of American Airlines will continue to dedicate themselves to providing great customer service for our customers."  And, yes, we're pretty sure he said this with straight face.
Herman Cain's Supporters Losing that Loving Feeling
Republican Presidential hopeful Herman Cain was accused by an Atlanta woman of having a 13 year affair with her.  Cain insists she is just a "friend" who he has been helping out financially for over a decade, and he's been so busy, that he somehow forgot to tell his wife about the friendship…  This all makes us think that maybe he should stop asking John Edwards for PR advice.
Central Bank Superheros
In an effort to preserve liquidity in the global financial system, the world's central banks announced they were making it cheaper for banks in Europe and around the globe to borrow dollars – which in turn allows them to basically have easier access to the cash they need to continue operating.  It's like an emergency superhero move to temporarily stave off disaster.  How did markets react?
Dow Jones Posts Biggest One Day Gain in Years
Yes, the Dow was up 490 points after the central banks' announcement – it's biggest single day gain in years.  All that just for a quick fix?  News out of Europe is still bad – very bad – and we'll have to wait until the December 9th European summit to see if any realistic long term solutions are hatched.
Lipitor Goes Generic
It's a hard pill for pharmaceutical giant Pfizer to swallow.  Cholesterol wonder drug Lipitor, the world's best selling medicine – lost it's patent this week.  This means generic Lipitor will be coming on the market from a slew of competitors.  The generic is expected to sell for about 80% less than name brand Lipitor. How very Fab & Fru!
So, How Was Your Week?
|
Print