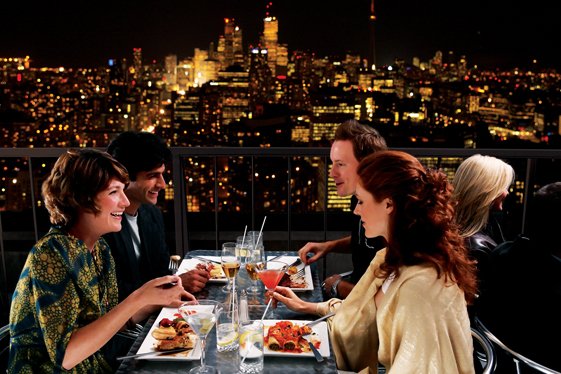 On a recent trip to Norway, I experienced something that would NEVER happen here in the States.  I was out for a working dinner with nine other people at a lovely sushi restaurant.  I assumed that our bill would be covered by the company who invited us, but we were informed during the meal that each of us would be responsible for our own portion of the check.  When we were finished, a very unexpected Norwegian phenomenon ensued…
The waitress literally walked around the table to make sure that she had everybody's entrees straight (not so strange), and everyone of us told her how much of each appetizers and portion of each bottle of wine ordered that we consumed.   For example, I told her I had 1/4 of the seaweed salad and one glass of from the each bottle ordered at my end of the table.  And she went through this with all ten of us!  It ended with her bringing us all separate checks.
As an American, unless a diner or big chain restaurant was asked to do separate checks from the get go, I can not begin to imagine a restaurant in the States being willing to split the bill more than 3 ways – let alone allow people to say they ate a quarter portion of something!  Is this a brilliant concept that makes splitting the bill ultra fair and precise?  Or, is it just kinda cheap and cumbersome?  In the end, is it the restaurant that makes out the best?
Should we adopt this idea here at home?? Tell us what you think!
|
Print