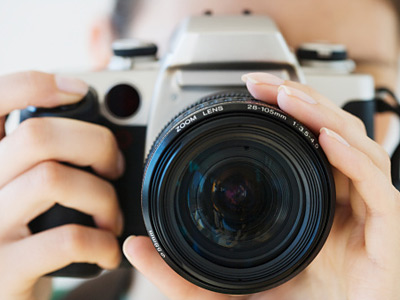 Don't Take My Kodachrome Away
131 year old American company Eastman Kodak filed for Bankruptcy Protection this week.  The "Chapter 11″ filing will allow them to restructure and hopefully channel their energy into becoming a digital printing specialist.  Ironically, Kodak was the pioneer of the digital camera, but lost a foothold in the industry because they feared cannibalizing their traditional film business.  I know it's a digital world, but this news did make me nostalgic for the days of going to the drugstore to pick up your photos, even when there were only a couple good ones in the bunch!
Hair Helmets & Political Battles
The Republican presidential hopefuls are now a group of 4, after the recent departures of Jon Huntsman and Rick Perry from the pack.  Whatever your politics, you have to admit Callista Gingrich really has been taking one for the team.  The 45 year old gets out there every day with a hair helmet, make-up, and wardrobe worthy of a woman 20 years her senior – which we're guessing is exactly the look Newt's advisers were going for…you know, to try to tone down the whole "this is the much younger woman I had an affair with and left my second wife for" thing.
Chief Yahoo Resigns
In other news of an iconic American company trying to reinvent itself, Yahoo co-founder Jerry Yang resigned from the company this week.  In recent years, Yang has been criticized for blocking Microsoft's 2008 offer of $47.5 Billion to buy Yahoo – particularly because the company is worth less than half that amount today.  As Rick Perry would say, "Oops."
Keystone Pipeline
The Obama administration – at least for the moment – has put a halt to the proposed $7 billion, 1700 mile oil pipeline which would have run from Canada down through the US.  But the debate between job creation vs environmental protection rages on.  One fact you may not have known – though we hear so much about Middle Eastern oil exports to the US, did you know Canada - not Saudi Arabia – is actually the US's top supplier of crude oil?
And How Was Your Week?
|
Print