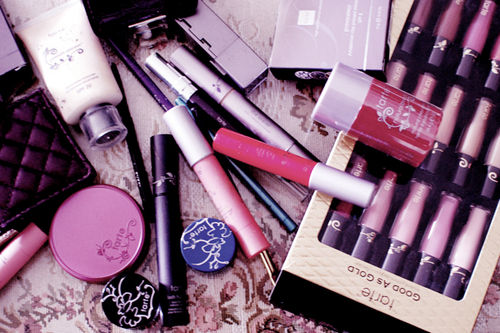 Are you a beauty product junkie who not only loves looking FABULOUS but also cares about what you're actually putting on our face?  Then, TARTE cosmetics are for you! 
TARTE specializes in creating Eco-Friendly products, which include their commitment to cruelty-free makeup.  Their vegan beauty products are sure to please any makeup maven, and you can rest assured that Tarte never tests on animals.
This week, Fab & Fru has got some FABULOUS deals on these "good-for-you glamour" products!
Tarte's #SampleSale is on! Save up to 60% OFF*! – Cash in on this Tarte Cosmetics sale and get everything from brilliant blushes to illuminating eye shadows, just in time for Spring!
If you spend $75 or more at Tarte, you can also get 15% off on an array of lip glosses, liners and blush – not to mention their fantastic set of four brush set, a reusable natural cotton tote …AND free shipping!
|
Print