by Stephanie Berenbaum – February 9, 2012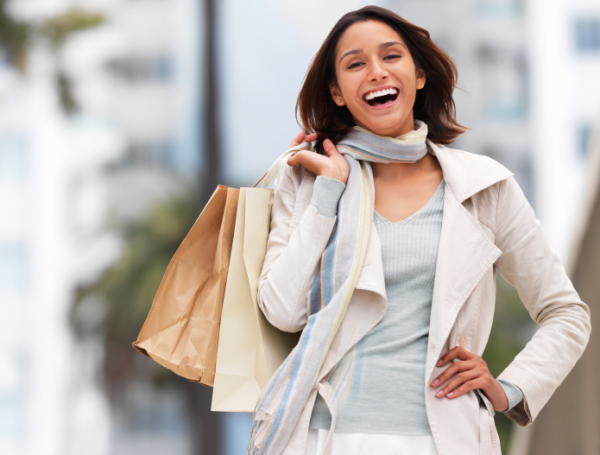 February Fashion For You!
Winter Blahs getting you down? There are some truly chic treasures – majorly marked down – that you need to check out before dropping serious cash on new clothes.  So check out our favorite frugal finds…as well as one well-worth it splurge!
Arden B. – Perfect Poncho
Arden B. is always a treasure trove of frugal finds.  I bought this Missoni inspired poncho at full price ($59.99) a few months ago – and just noticed it is on "final sale" for only $29.99!  Seriously I have gotten more compliments on this piece than on others that cost much more – it's the perfect piece to throw on and feel chic in a hurry – and comes with a detachable cowl neck to swtich up your looks!
J. Crew – Top Notch Turtleneck
J. Crew is always my favorite stop for sweaters.  Usually fabulous – and not very frugal.  So I was thrilled to find a "final sale" on their Cambridge Cable Turtleneck - in black!  So often great markdowns are on crazy colors (sorry, lemon ice just doesn't work on me!) that I jump at the chance to buy basic black – especially a classic piece like this for only $49.99!
Banana Republic – Best Baubles
I continue to find the best Fab & Fu accessories in the sale bin at Banana Republic – it is always worth the time to sort through those bins at the checkout counter – I inevitabily find treasures….such as these elegant "Icicle" earrings – reduced from —- to only $12.99!
Target – Kick-Ass Cardigan
I practically live in open cardigans from Target – I throw them on and go, go, go.  But little did I know their Mossimo Drape Cardigan was on massive sale – in many colors! At a reduction from $29.99 to $10.48 – well, how Fab & Fru is that?!
Our Favorite Denim SPLURGE
As we like to say, half of being fabulous and frugal is just being Fabulous!  And we all know you skimp in some areas and splurge in others.  One splurge which I swear by?  My favorite J Brand high waisted "Sasha" Jeans. Yes, they cost around $200 (depends pn the wash) and yes, in my opinion, worth every last penny.  Take it from me – a women who has short legs, two kids and can never find jeans that fit and flatter – these are my new "non-negotiable" find.  And I swear when I wear them with my Arden B. poncho (above) even I feel like I am rocking Missoni!
|
Print