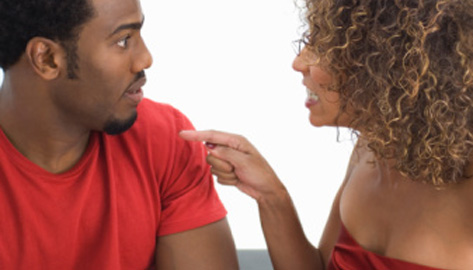 It's Valentine's Day…or is it?  Our friend Michelle woke up this morning and her husband, Dan, excitedly told her he had made fabulous dinner plans for them…for tomorrow night: February 15th.  While Michelle was excited to have dinner at her favorite restaurant, she was a little annoyed at the date change – and assumed that Dan had waited until the last minute to make a Valentine's ressie, thereby missing out on the actual day!
As it turns out,  Dan said he purposely booked for the day after Valentine's Day because he couldn't bear the thought of getting "totally ripped off" by one of those overpriced prix fixe Valentine's Meals!  He figured by booking for the day after, the restaurant would likely have lots of fancy ingredients left over — and be serving them back at regular prices!
Being Fab & Fru, we can't help but be sort of impressed by Dan's money saving move — though we're wondering if we'd think it was so great if it was OUR mate doing it!  So, what do you think – is Dan's plan ingenious – or idiotic?
|
Print