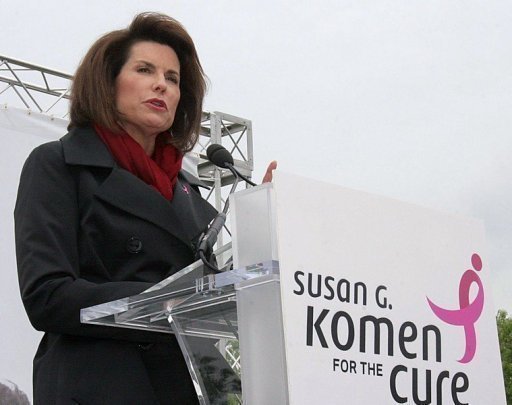 What was that? Did another week just woosh past us?  Welcome to February 2012, and the Fab & Fru Week in Review!
Komen Foundation Reversal
Today, the Susan G. Komen For The Cure Foundation reversed a controversial move to cut off funding to many Planned Parenthood clinics.  News of the initial cut triggered huge backlash for it's impact on women's health – particularly breast cancer screening, for which many women rely on Planned Parenthood.  In addition to receiving it's Komen funding again, PP also received a whopping $400,000 in online donations within 24 hours after the initial announcement – and that wasn't including a $250,000 donation personally made to PP from NYC Mayor Michael Bloomberg.  Ladies, we're sure you know, in this crucial election year, battles involving women's health, politics and money are just getting started…
Inspiring Illinois
Brandi and I are both from the great state of Illinois, so you'll understand our home state pride in Governor Pat Quinn this morning on CNN.  As Soledad O'Brien was interviewing him about a new Dodge car plant coming to Belvedere, Illinois,  he didn't stop at just promoting the 1,800 new jobs being created – he went into a full-on pitch for the new Dodge Dart! Even though he is governor – clearly has the chops to make it as a car salesman if need be.  And though the CNN team was poking fun as him for promoting Dodge, he kept right on going, and I have to say, I for one am going to check out the Dodge Dart, which he convinced me is "roomy, and a great family car." You go, Governor Quinn!
Hiring Heating Up
Though Groundhog Punxsutawney Phil has indicated 6 more weeks of winter, the January Jobs report shows hiring is beginning to heat up!  Employers added 243,000 jobs in January – and the unemployment rate now stands at 8.3 % – certainly not great, but the lowest level since January 2009.  To keep the positive trend going, President Obama should seriously consider getting Illinois Gov. Quinn on the trail to continue his "Made In America" marketing.  Keep the jobs coming!
Romney Gets Trumped
The week started out pretty good for Mitt Romney – he was the landslide winner of the Florida Republican Primary.  Not so good? Putting both feet in his mouth the next day with his now infamous comment about not caring about the very poor.  The only thing that could make him seem even more detached from the plight of impoverished Americans?  Probably if, let's say, Donald Trump decides to endorse you for president the same week.
How Was Your Week?!
|
Print