by Alexandra Pauline – February 6, 2012

The Art of Tax Deductions
If you're a freelancer, or you own a small business, the idea of getting a tax refund is likely a foreign concept.  Unlike our W2 bound friends, the art of understanding tax deductions is even more crucial for 1099ers when figuring out what you really owe each quarter and at the end of the year.  Consult with your accountant and take advantage of these Fab & Fru career specific tax tips – so you don't end up paying more than you actually owe!
Writing-Off Your Home Office
What constitutes a home office anyway?  It doesn't matter if you're a musician, writer, financial consultant or a florist, if you work from home, you may be eligible to write off  portion of your rent or mortgage if your work space fits the IRS's criteria.   According to the IRS, the key is your home office must be used for the business ­ purposes ONLY, and if audited, you must be able to prove it.   Even if your work area is part of larger room in your house, that space must be sanctioned off in some designated way.  –You can deduct up to 33% of your rent, so consult with your tax professional when trying to figure out the appropriate deduction to take.
The Cost of Doing Business… At Home
In addition, Michael Carney of MWC Accounting states that: "If an entrepreneur or small business owner operates their business from their home, there are many expenses that they can deduct.  Office furniture, heat, air conditioning costs, electric bills, and related home repairs are just examples of potentially eligible deductions."  Frugal freelance writer Robert Ellis-Smith even added, "When I first opened my business – publishing a newsletter – I deducted the cost of firewood because that is how I heated my separate home office!"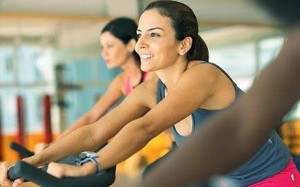 Let Your Money Take Center Stage

If you are an actor, comedian, dancer or musician, there are many unexpected deductions you can take as a working performer.  While working hard to try and make it big doesn't come cheap, you are entitled to some substantial deductions that may make tax time a little easier.  Did you know that your union dues, head shots, costumes, gym membership, monologue books, sheet music, haircuts and reels may all be eligible to be written off within the year of purchase?
|
Print
Pages: 1 2