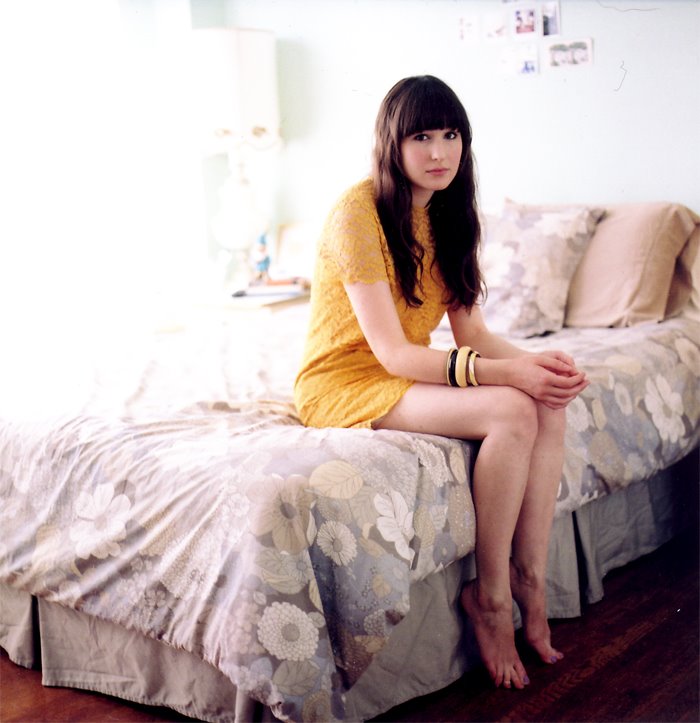 Create a Headboard without the Price Tag
I don't know about you, but every year as soon as there is a little inkling of spring, I get the itch to spruce up a room in my house.   This year, I have decided to focus on my bedroom – or should I say my bed…  Pushed up against a boring white wall, my sleeping sanctuary is screaming for a headboard.  The problem? Headboards tend to be pricey and bulky.  So – if you don't have extra room – or the extra money – check out these alternative solutions and give your bed a Fab & Fru makeover!
Sticky Situation
Stuck on the fact that headboards can easily cost hundreds, if not thousands, of dollars?  No Problem! We love the wall sticker "headboards" from Dali Decals.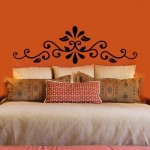 Ranging from about $35-$65, you can add stylish flair to your room without a lot of money or fuss. Added bonus: they are easy to remove and inexpensive, so next year you don't have to feel guilty about changing your look or buying a different sized bed.
Paint One Wall
We love the look of painting just one element of a room in a contrast color – and this trick is a great way to create a faux headboard!   Whether you paint the entire wall behind your bed, or just part of the wall, it's an easy way to create a focal point around your bed without the expense of a real headboard.
 Photo Finish
Hanging a framed photo that you love, or creating a collage of different size frames - instead of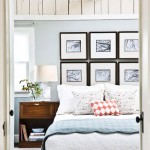 using a headboard - is a fabulous way to decorate and accentuate your sanctuary.  And remember to choose wisely when picking photos for this intimate area – you might love that picture taken of your and your grandmother at the beach, but do you really want her gazing down at you and and potential sleepover guests?!
Pillow Talk
Add a couple big, square, decorative pillows behind the rumpled ones you sleep on.  If big enough, these can also mimic a headboard and give your room a pulled together look – and a comfy place to read in bed.   You can either pick out fun fabric or, as our own Claire Sheehan suggests, dig through your own collection of scarves and lonely buttons, etc. and make custom pillows that only look like they came from Anthropologie.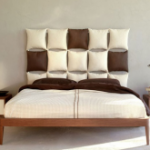 Or…. Try mounting your favorite pillows, in your favorite color to plywood boards and hang them symmetrically behind your bed for a cushy modern look!
Free Flowing Fabric
Another alternative trick to add color and elegance to your boudoir, is to drape a patterned fabric over a curtain rod and hang it in lieu of a headboard.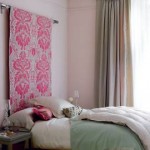 The vertical flow of the fabric adds height and texture while brightening up the entire room.  Voila!
What are your favorite Fab & Fru Headboard Alternatives?  We want to hear your ideas of how to sleep in style! 
|
Print