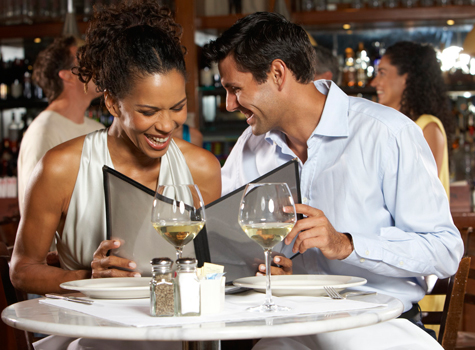 Our friend Teri was out on a first date with a guy we'll call Tim… He took her to a very chic, trendy restaurant, and their conversation flowed as smoothly as the bottle of Bordeaux he ordered.  The only buzz kill? When the check came, Tim plunked down what Teri thought was an odd looking credit card – until she realized it was a GIFT CARD.  Tim mentioned that he had won a gift card to the restaurant at an auction recently, and he handed it to the waiter with a victorious smile.
Teri couldn't help but be instantly turned off by his use of a gift certificate on their first date.  It just somehow cheapened what initially felt like a special and thoughtful evening.
Some of our friends think Teri is acting like a total snob, while others agree that poor Tim totally ruined his chances by whipping out his high-class coupon.  But, tell us what you think…  Is Tim cheap, frugal or does he just have NO game?
|
Print