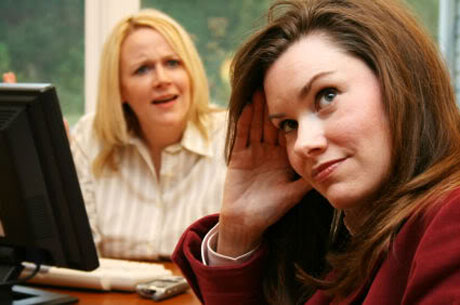 As I was rushing out of the grocery store last week, a young guy holding a petition called out to me:  "Want to help save a child's life today?"  And just like that, my shopping cart starting overflowing with a big old guilt trip.
As you may have guessed, it's not that I don't want to save a life… I just couldn't be bothered at that precise moment when I was rushing to pick up my kids from school.
I thought I couldn't feel any worse, but later that day I told my friend Jane about how annoying and intrusive I thought the guy's whole tactic was, when she turned the tables and became annoyed – with me!
Jane explained that she used to collect donations for organizations and that the grocery store was the most effective place to do it.  Plus, the children's organization in question was way more important than me being a little pressed for time.  After all, every dollar helps.  And then it hit me – BAM – Double guilt trip!
So – what's your take on solicitors who congregate in front of grocery stores?  Do you dread the sight of them and resent that they guilt you into a donation?  Or do you salute them for being wise about where to raise the most money for their cause?  If you can afford to, should you always donate a dollar or two in this situation, or is it okay to say no if you are pressed for time?  Tell us what you think!
|
Print