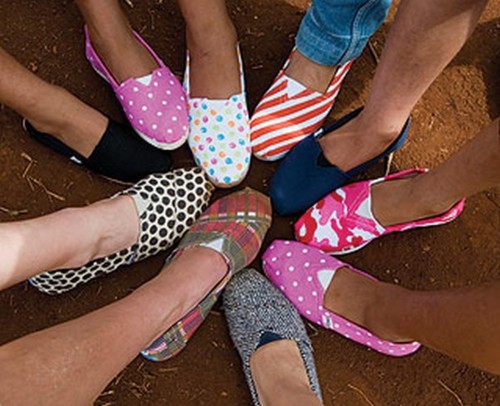 Looking for a creative way to make a difference and score some comfortable footwear for Spring?  Check out these deals on a Fab & Fru Favorite – Toms Shoes! 
Every time you buy a pair of shoes, Toms donates another pair to a child in need.  So when you stock up on shoes for the whole family, you are also changing the lives of several children in desperate need of protecting themselves from disease and injury.  As if that wasn't fabulous enough…
HERE ARE THE DEALS!
BONUS: Not only does Toms make some radical shoes, they also offer eye wear as well.  And you guessed it – every time you buy a pair, you'll be giving the gift of sight to someone in need! So, click here to get $5 0ff a pair of any sunglasses!
Help Save the World with Fashion – one foot at a time!
|
Print