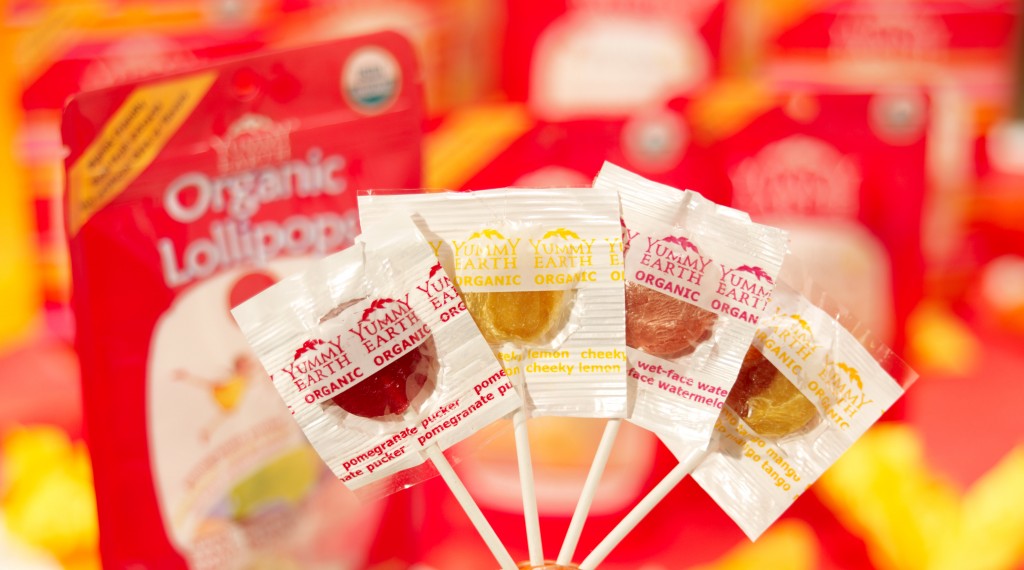 Easter is right around the corner – can you believe it? And our favorite pick for filling your Easter Baskets is Yummy Earth Organic Candy – we're addicted to this stuff!  In addition to their line of organic lollipops, gummy bears and sour gummy worms, they just introduced Natural Sour Beans just in time for Easter.  Needless to say I bought them for my kids and then promptly ate them all myself…
Check out these deals on Yummy Earth Candy – and stock up for Easter without filling your kids up with chemicals and corn syrup!
From Amazon.com:
**Extra bonus – in addition to being on sale, these deals are also offered on Amazon PRIME – so members get FREE 2nd day shipping…
A 5 lb. bag of Assorted Organic Lollipops reduced from $35.00 to $29.23
24 individual treat sized bags of Organic Gummy Bears reduced from $15.60 to $12.50
And these delish deals from the Yummy Earth Website:
They offer FREE SHIPPING on Orders over $25
PLUS they are running a 3 for $5 sale right now on their 2.5 oz bags of Gummy Bears, Gummy Worms and Sour Beans.  And they also offer family sized VALUE priced bags and Bulk Bags, perfect for filling up your Easter Baskets (and having some left over for yourself!)
And don't forget – Yummy Earth is sold at Whole Foods – where they will give you a 10% case discount on anything, which is always a sweet deal!
|
Print